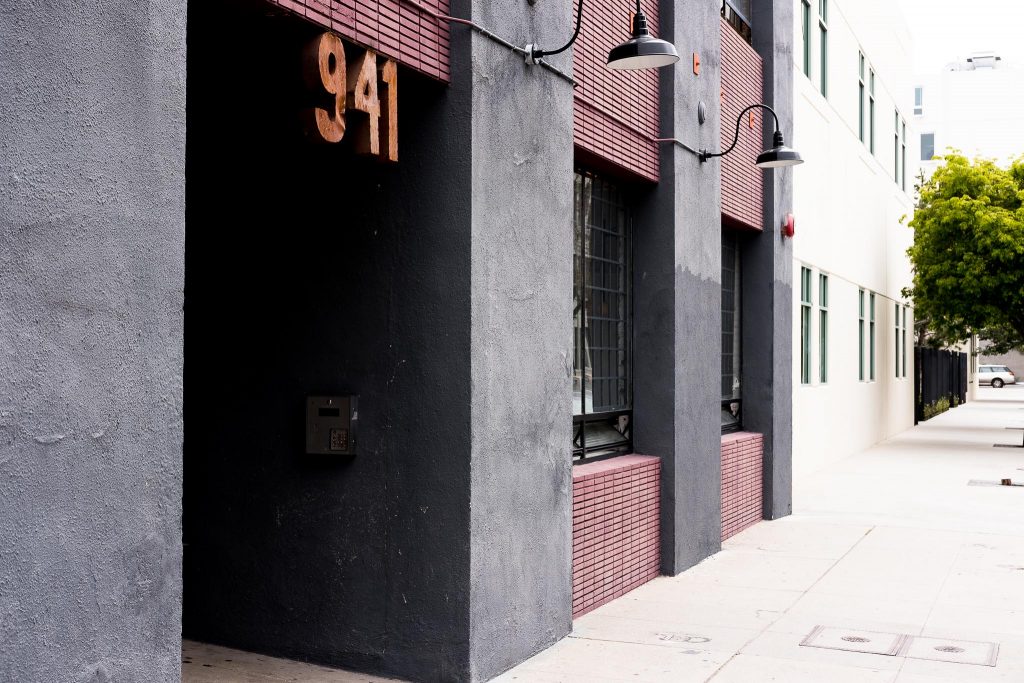 Our Brand Spotlights are where we share the stories of the people behind the brands that we carry. More than just buying a product, we want the Withered Fig experience to be deeper in purpose and meaning. We want you to know the people behind the brands that have made this their living. It is the men and women, from the top to the bottom, the owners, the designers, the cutters and sewers, that encompass everything that each brand is. As such, we hope that the stories we share will not only help you learn a little more about what makes each brand unique, but also encourages you to pursue your passions as well.
INTRO
---
3sixteen is first and foremost a denim company. While they have been around for nearly 15 years, they really began to focus on their core business of denim in 2010. 3sixteen sources Japanese fabrics woven specifically for them, and ultimately cut and sew the fabrics into actual jeans in San Francisco, CA. 3sixteen has since re-expanded their offerings to include tees, shirting, jackets, and much more. We love denim, and so naturally we are excited to have them be a part of our initial offering.
In Part 1, we chatted with Andrew Chen, co-owner, and Wesley Scott, designer for 3sixteen, about their clothing designs, influences, and future. In this Part 2, we hear from Johan Lam [J] and Spencer Ramirez [S] of their Los Angeles operations to chat about the addition of their retail store just about one year ago (Fall 2016), and touch a little bit more on the personal side of things. Also pictured below are Joe Chin and Roland Torres of their L.A. operations.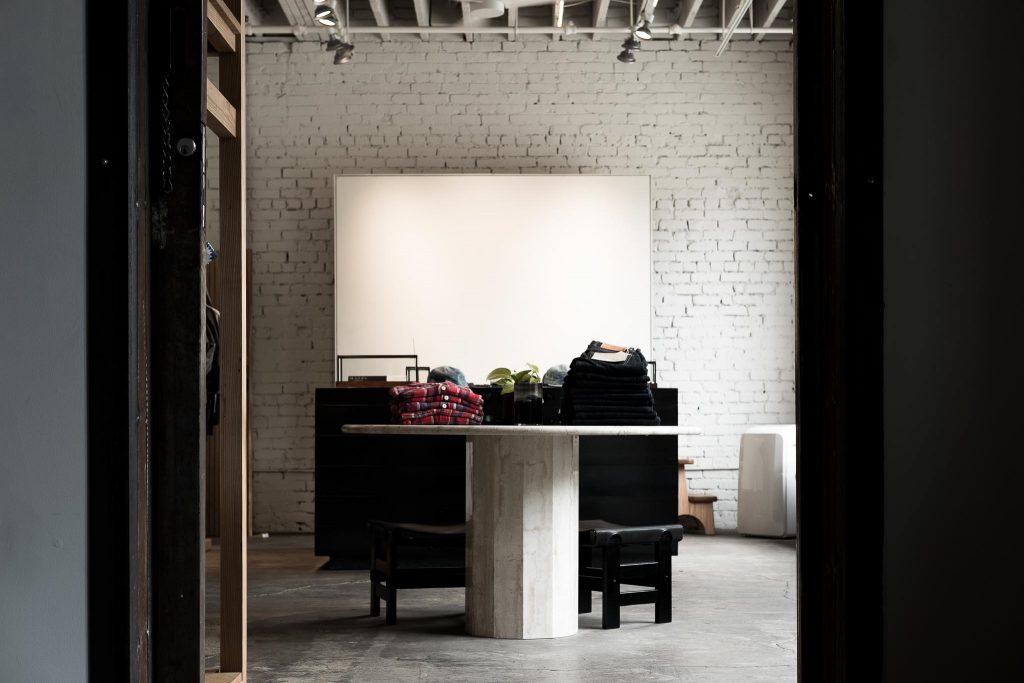 RETAIL STORE
---
3sixteen opened up their Los Angeles retail store in Fall 2016, and it's been mentioned that it's a place to help visualize and represent the brand and its identity. Along with that, we see that you've started Coffee Time featuring various coffee brands. Is that something you do to help introduce others to something you have tried personally, and want others to experience as well–to bring them on a journey along with your products?
J: When we opened our LA flagship store, the intention for it was always to be more than just another place to sell clothes. We wanted to make sure the experience of visiting us was special and important. There is no street side door, so entering the space in and of itself creates a sense of discovery that is rare in today's retail landscape. Along with our full collection, we carry a range of home goods and books, objects that bring us joy and further speak to who we are as a brand. We also use the shop as a space to build community and highlight artists whose work we love. We hold receptions at the store where our clients and the artist's fans can gather for a drink, experience the art and speak to its creator. We want the shop to be a place that fosters conversation and the sharing of ideas.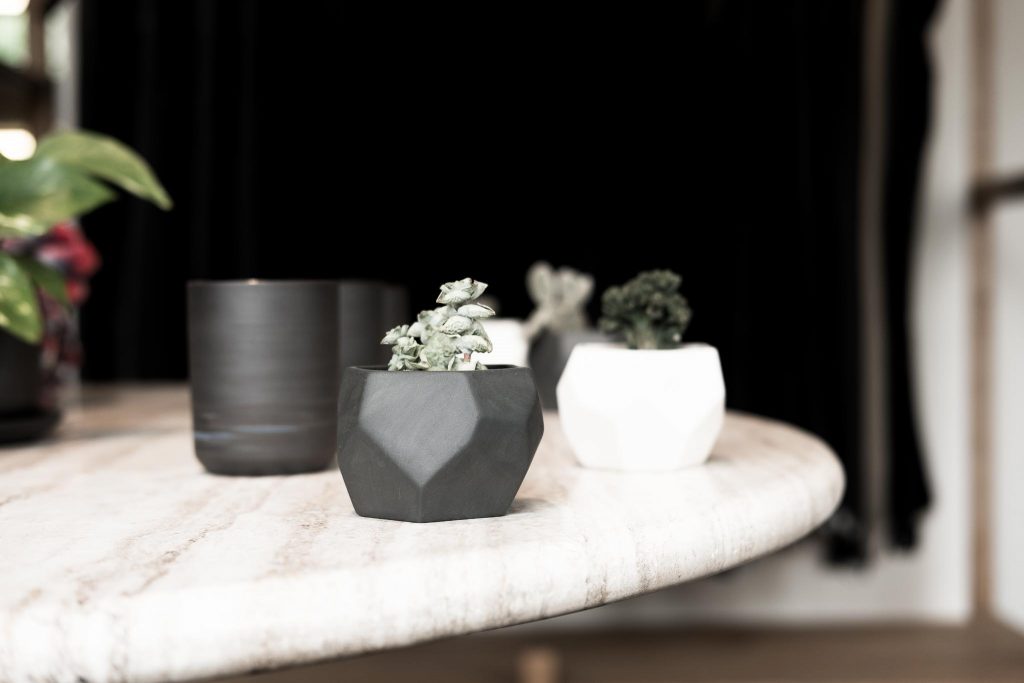 S: The idea for Coffee Time came from our last retreat during a brainstorming session. A lot of people think about new business and how to expand, but we recognized that the clientele we already have is one that wants to continue to grow with the brand and buy the pieces that we make. We want to stay true to that and service the people who have been with us and have grown with us. A lot of fashion companies think about how they can reach new markets or some new territory that we don't have a presence in. For us internally, opening up retail was our first foray into showing people what 3sixteen is through the lens of 3sixteen.
What we can't say is, Coffee Time has brought us this many customers or this many sales. Coffee Time of course is a time to get new people in the door, but we don't want people to feel like they have to buy anything; we just want people to come hang out, whether you have already known and love 3sixteen or not. Whether you are seeing your friends have these nice jeans that now look crazy and want to see what it's all about, or if you are super into the origins of cotton and the way we construct our jeans, we can talk about that too.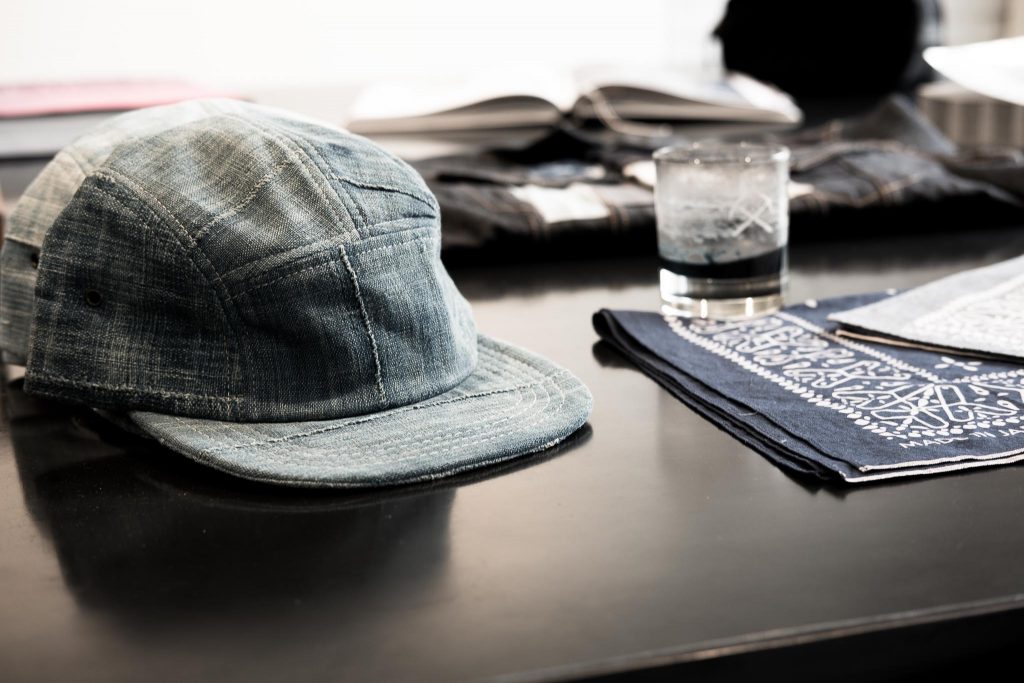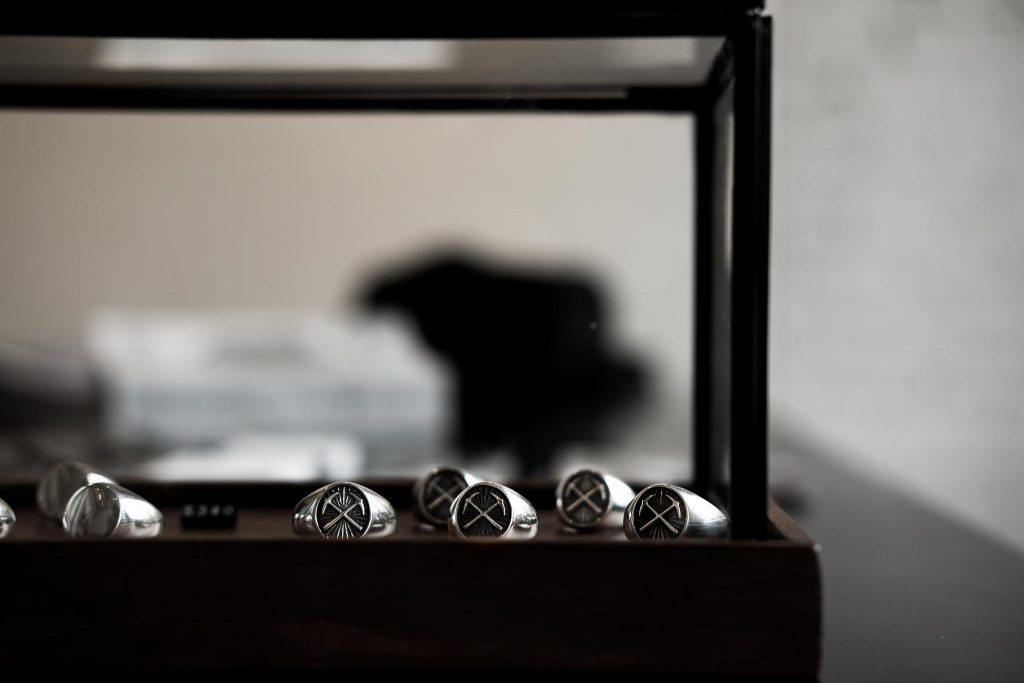 If you're visiting the LA store, you're probably spending some time in the neighborhood. LA is kind of spread out, so you might take an afternoon to spend in the Art District. You're not going to drive 30-40 minutes to arrive here, get something, and go. So the next logical question is what else should I check out around here, what should I eat, what's something new that I haven't seen since the last time I was out here? So that's another part of who we are. The people that run our store are super plugged into what's happening around Los Angeles and the Arts District. I think that's part of a good experience for me – if I can trust the people I'm shopping with enough to guide and direct me towards things that I would really enjoy, and that leaves a good impression.
What has been the biggest surprise – positive and/or negative – that has come out of opening up the L.A. retail store?
J: It's been amazing to witness how many people visiting L.A. on vacation make a point to come and see the store. Traveling can be a bit hectic and schedules are often jam-packed, so it means a lot to us that they would drag their families and adjust their plans to come to the Arts District for us. In turn, we've tried to really consider their needs, especially those who are traveling internationally. We have guest WiFi that their families can access while they shop, refreshments and a staff that is well-versed on the happenings of the neighborhood and city as a whole. I always appreciate visiting a shop or cafe that I'm a fan of, and getting their recommendations on what to visit, see and eat. We even created a free neighborhood map highlighting some of our favorite places within walking distance from the shop.
MINDSET
---
For Johan, let's talk a little about being an entrepreneur and running your own business; and for Spencer, how is it being in a small business? What approach or mentality do you take towards your work?
J: One of our strengths as a brand is that we've always had a good understanding of our clients and what they were looking for from us, as well as our place in the market as a whole. Whenever we develop products, we don't just simply make things that we like. We ask ourselves 'Is this better than what other brands are currently offering? Can we manufacture it and sell it at a price that is reasonable and provides a good value? Is there a void in the market that we can fill?' We consider all of these things when we put out new products.
S: Since it was a small brand, Andrew and Johan's big thing from the beginning was that, "We are so thankful to be here. But we don't know if we are going to be here next year, because we are so small. Things are going well, but it could implode at anytime." I think having that kind of humility in the business kind of gave me that kickstart to make sure that I have a job this time next year – it gave me that work ethic. At the same time, I treat every day like it's really special and I'm glad to be here.
It's a small team and we have to look out for each other. If something falls outside of your responsibility, someone needs to do it and everybody has to pick up the slack. I think this mentality came from the foundation of every employee starting in the warehouse, having to pack boxes for hours. It's not fun but everybody has done it, and it's become even more important as we started selling quicker.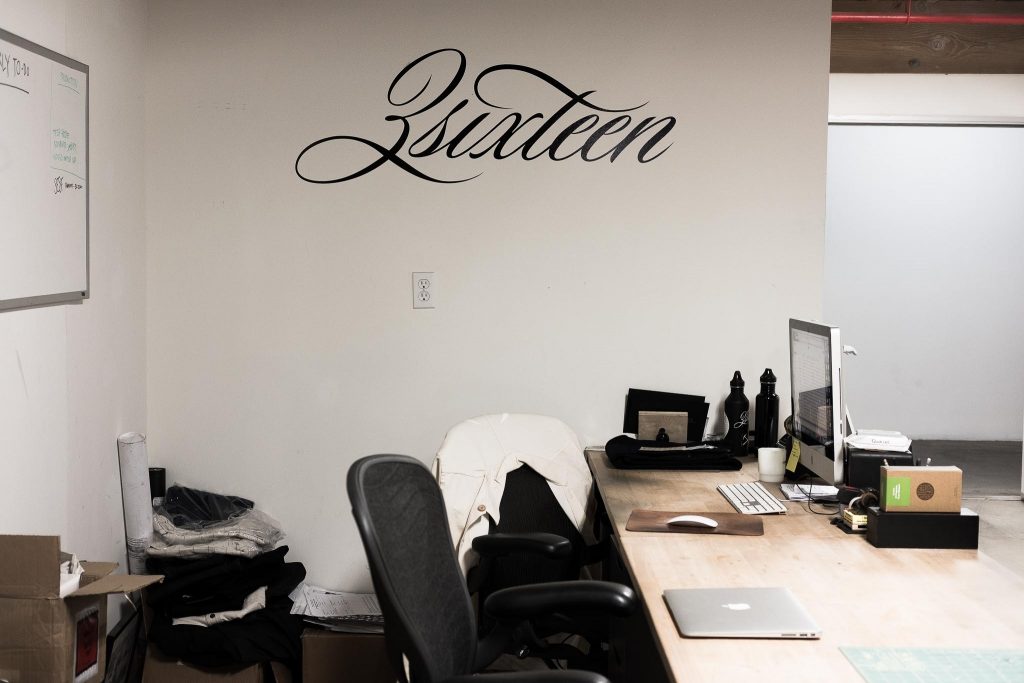 FAMILY
---
How have your families influenced or impacted 3sixteen?
S: My fiancée really opened my eyes to how I view my work. When I came to L.A., I believed my success was still measured by money. When most people ask about my job, that's usually what comes up first. It's a job and you have to make money, but something that she has really shown me is that it doesn't have to be the center of focus. Instead, focusing on doing good work for people outside of yourself. Truthfully, I like my position at 3sixteen because through design, products, and visuals, we can reach people and help their identity through the clothes. So she's really helped me take money out of the primary focus, which has helped me open my eyes to the other opportunities this job can have. It's helped me cherish the relationships that we [3sixteen] get to make with our customers and retailers. The store owners and the people that go into this line of business probably came from something else and this is just a passion that they fell into. But, they cared so deeply about it that they felt they could lend a helping hand to this sub-culture and industry of denim and men's fashion.
J: Having a newborn son has been extremely gratifying personally, and extremely challenging work-wise. I take care of him alone two days a week, so I've been forced to become more productive within a smaller time-frame. It's been hard for me to not be in the office/shop every day – we're in a time of accelerated growth as a company and I want to make sure that we continue to push while we have the opportunity. But I'm often reminded that the reason we went into business on our own was to afford ourselves the luxury of spending more time with our families, and we've built a team that is experienced and dependable so that we can step away when needed. My schedule would be impossible with a normal 9-5 corporate job, so for that I'm very thankful.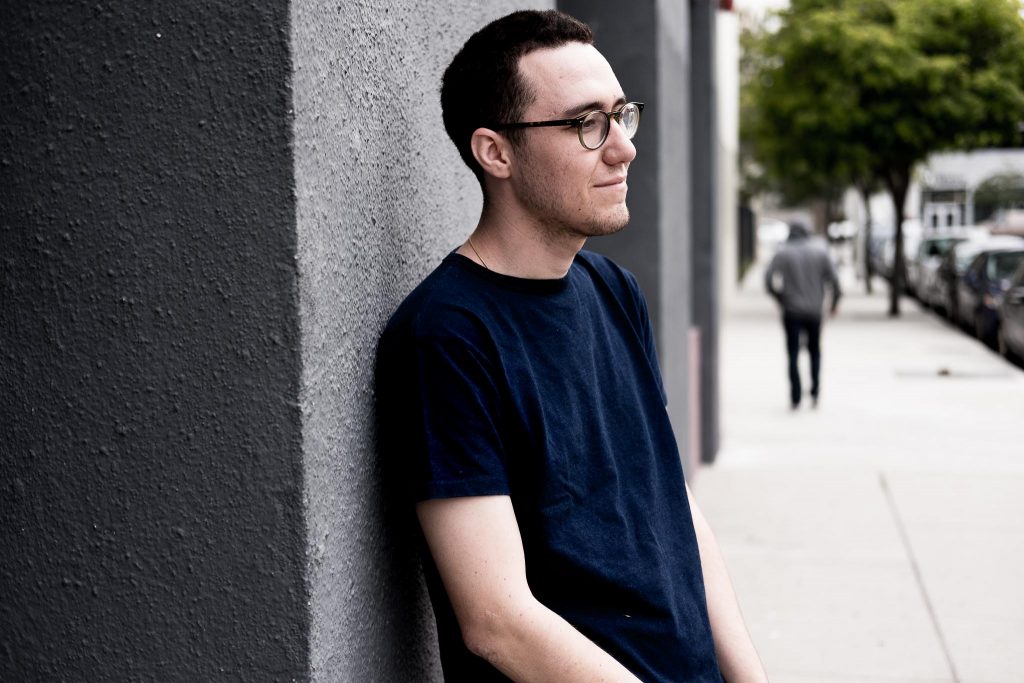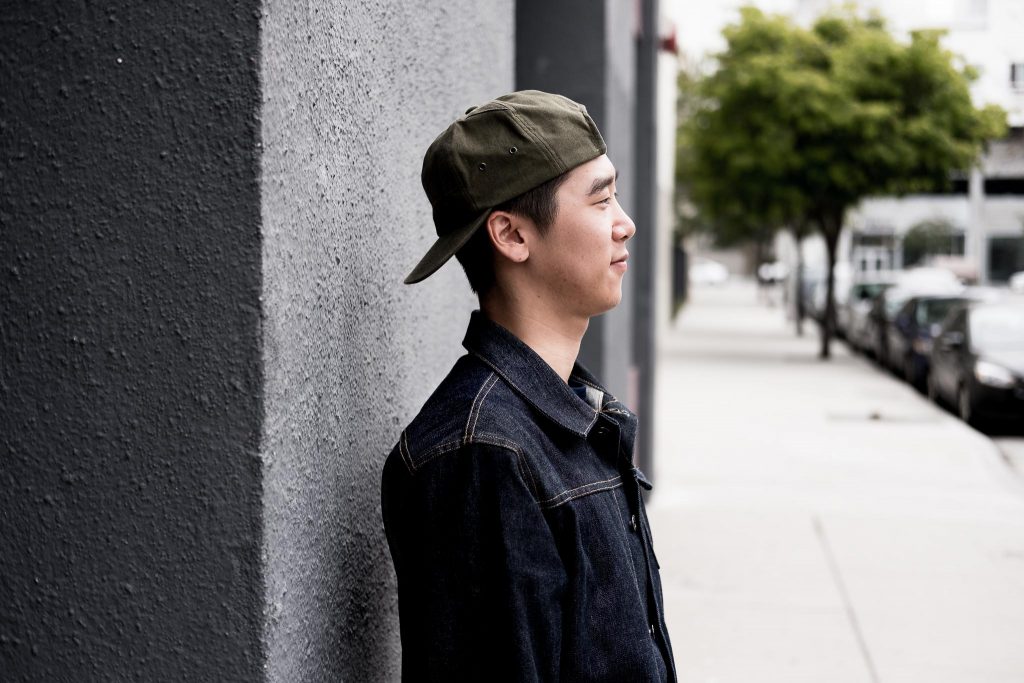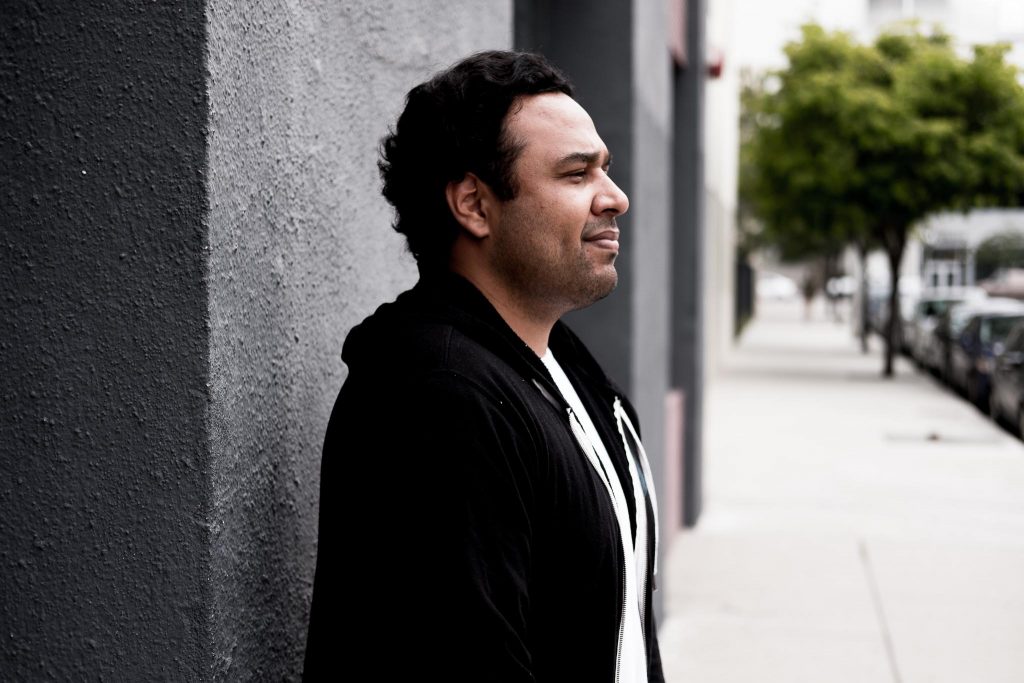 What are some routines you go through on a daily basis to keep your mind in check, to help manage the daily grind and to keep you going?
S: I have an abstract routine to keep calm and centered in this environment. My fiancée opened me up to the idea of meditation. It's something that I try and integrate into my day. In the past, I've used this app call Headspace and sat multiple times in this chair [Herman Miller for 3sixteen chair]. There are routines in the app you can follow, but there's also this "SOS" feature for any situation that you're in – whether you're stressed out, can't sleep, depressed, or on an airplane. They're super quick, 10 minutes, but it brings you back to the present moment.
Since there's only a few of us here, we all see the same faces everyday. There's no hiding. Johan and us, we all try and create some sort of connection outside of the work that we do. Realistically, there are times we do hang out outside of work – go to events and dinners together, and do a retreat once a year as a company. I started with this brand when I was 19, and I'm 24 now. With no family out here, Andrew and Johan have really opened up themselves to me as far as being available to talk about anything and providing sound, level-headed advice. It's all about relying on each other and treating each other like family.
J: Two things that I do everyday: drink coffee and pray.
ODDS AND ENDS
---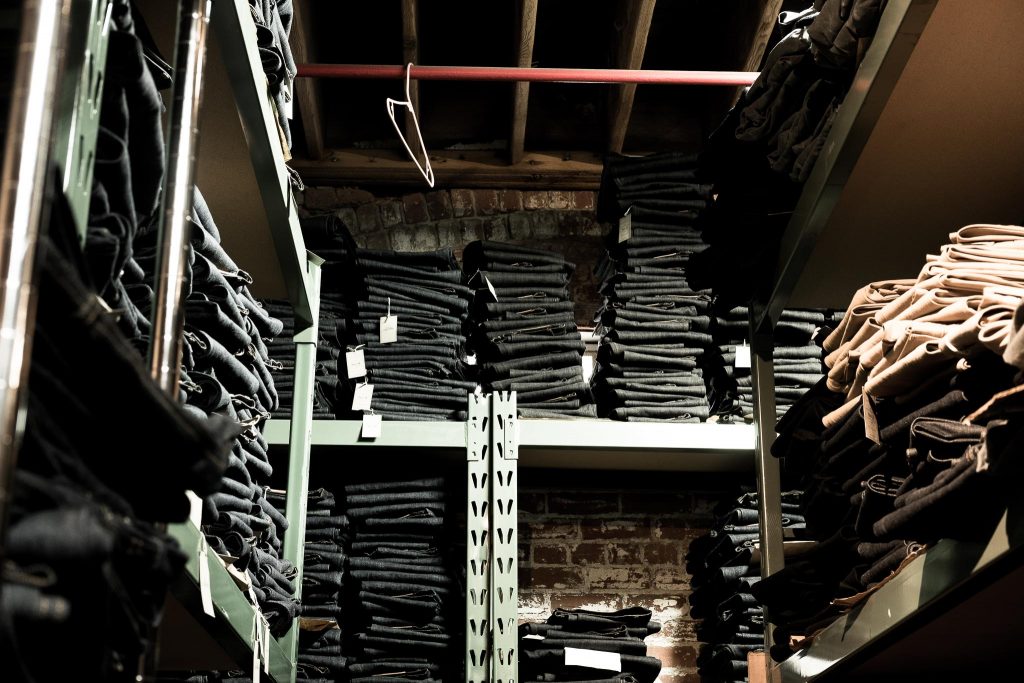 Talking about keeping it in check, how do you keep your clothing in check when it comes to your own clothing 3sixteen puts out?
J: I impose pretty strict rules on myself so that my closet doesn't get out of hand. I'm only allowed to take a piece if it's a factory second in my size and would otherwise be unsellable; or if I really, really want it and it's the last piece in my size at the end of the season. This ensures that I don't take too much or have pieces that I don't wear enough. I like wearing my clothes hard and I often put on the same thing a few days in a row, especially when it gets colder. That's my favorite thing about the clothes that we put out or the things I buy from other brands, they are built to look better with use and age. If it's too precious or too delicate, it's generally not for me.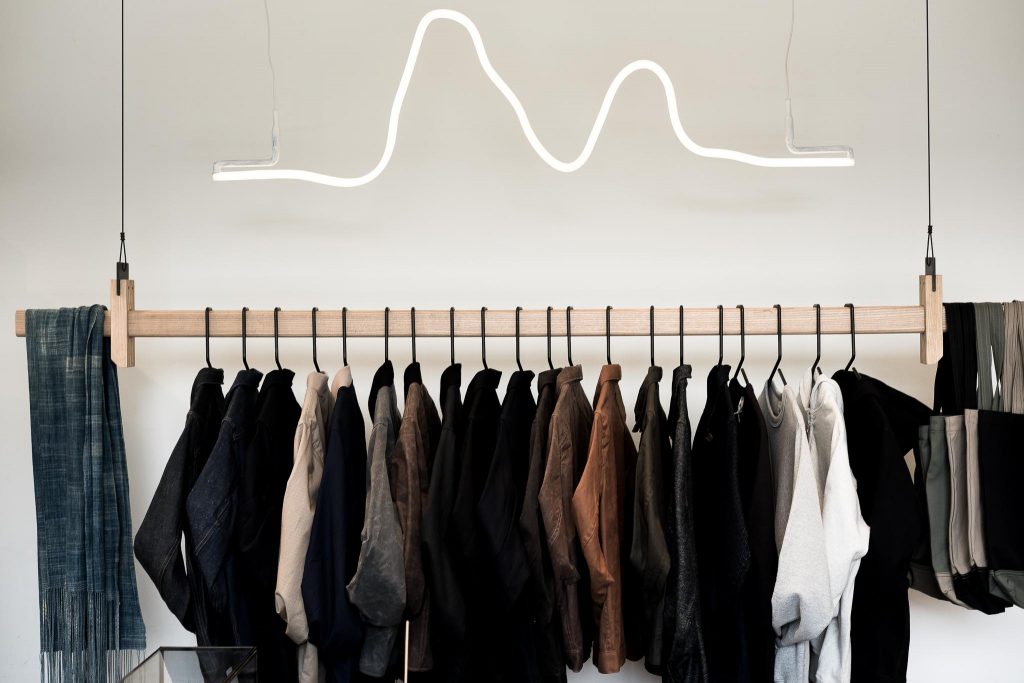 S: I like tracing it [clothing] back to the originals. I've really nailed down my personal style – a California laid-back style. You'd be hard pressed to find me in a pair of 120x denim, 120x jacket, and some boots. I would love to do that, but it doesn't feel like me when I do that. I have the Vibergs, I have the kit, and I could do it. But from the get-go, I picked out the widest cut jeans and sized up on the t-shirts because I love my clothes baggy. When I'm not wearing 3sixteen, I wear the same thing pretty much – vintage fatigue pants and a white t-shirt or grey sweatshirt. That look to me will never die. I really like the whole U.S. military look, all vintage.
We want to thank the whole 3sixteen team for taking time out of their busy schedules to chat with us. Before we end, do you have any last words? The floor is open.
J: I just want to say 'thank you' to everyone that has supported 3sixteen over the years by buying and wearing our clothing, or even just by following along on our social media. As we continue to grow as a company, my hope is that it allows us to better serve our customers, not just make and sell more clothing.
S: Something that I try to make everyone aware of is that through our work, there comes a responsibility. We are a part of something that thankfully continues to grow. With the rise of influence and Instagram, social media as a whole, we've been put in a really interesting position. So of course it's a reminder to be thankful, but also to remember that it is a responsibility – the fabric that we use, we are using resources from the earth.
Thanks for taking time to read our Brand Spotlight with 3sixteen. Check out our latest 3sixteen offerings over on the Withered Fig store, including their upcoming F/W 17 releases.