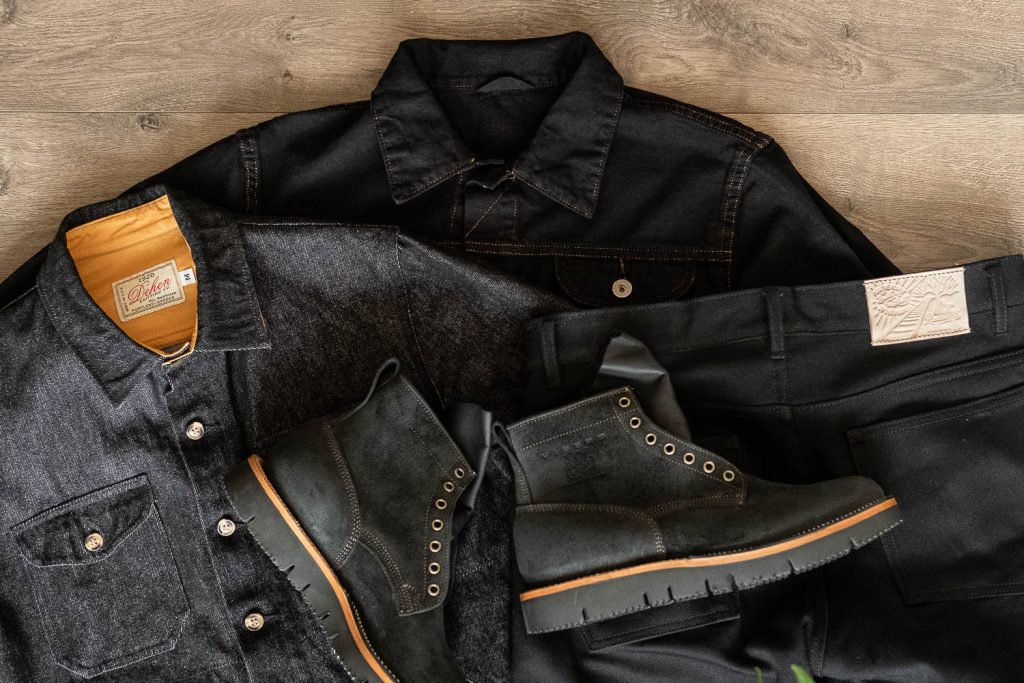 We're big fans of Thanksgiving here at Withered Fig (who isn't!?), and we are so grateful for all of our local and online customers from across the US and the world who have supported us – whether that was from day one or just recently. As one of the ways we say thanks, we're offering our Thanksgiving Promotion at the same time that we drop our Black Friday Capsule + Dehen 1920 FW19, both releasing Wednesday, November 27 at 6pm EST.
Earn $40 for Every $200 Spent
Earn $40 Withered Fig gift card for every $200* spent in a single order (e.g. $250 purchase earns $40 GC; or a $450 purchase earns $80 GC).
No code necessary. Gift cards will be emailed after orders are fulfilled within 48 hours. Gift cards have no expiration date.
Gift cards and Withered Fig points cannot be used in conjunction with this promotion, and Withered Fig points are not earned as part of this promotion.
Exchanges and returns for store credit are possible for full-priced items. Items with any discount are final sale, no returns or exchanges.
This promotion applies to all orders placed from Wednesday, November 27, 2019 (12:00am EST) through Monday, December 2, 2019 (11:59pm EST).
This promotion can be combined with the welcome code. However, keep in mind that discounted items are not eligible for returns or exchanges.
* Viberg footwear are excluded from this promotion. Your eligibility will be determined from your order total minus the cost of any Viberg footwear.
Black Friday Capsule – Releasing Wednesday, Nov 27, 2019 – 6pm EST
As previewed in our newsletters and Instagram, our Black Friday Capsule includes four pieces done in collaboration with 3sixteen, Dehen 1920, Railcar Fine Goods, and Viberg. To help showcase some of these pieces, we were able to get some photos of each (minus 3sixteen) on a few of our Withered Fig friends during our release party at High Side Craft Beer Bar. Our Black Friday Capsule (minus Viberg) is eligible for our above $40/$200 promotion.
3sixteen for Withered Fig – Black Overdyed Indigo Nep Ranch Jacket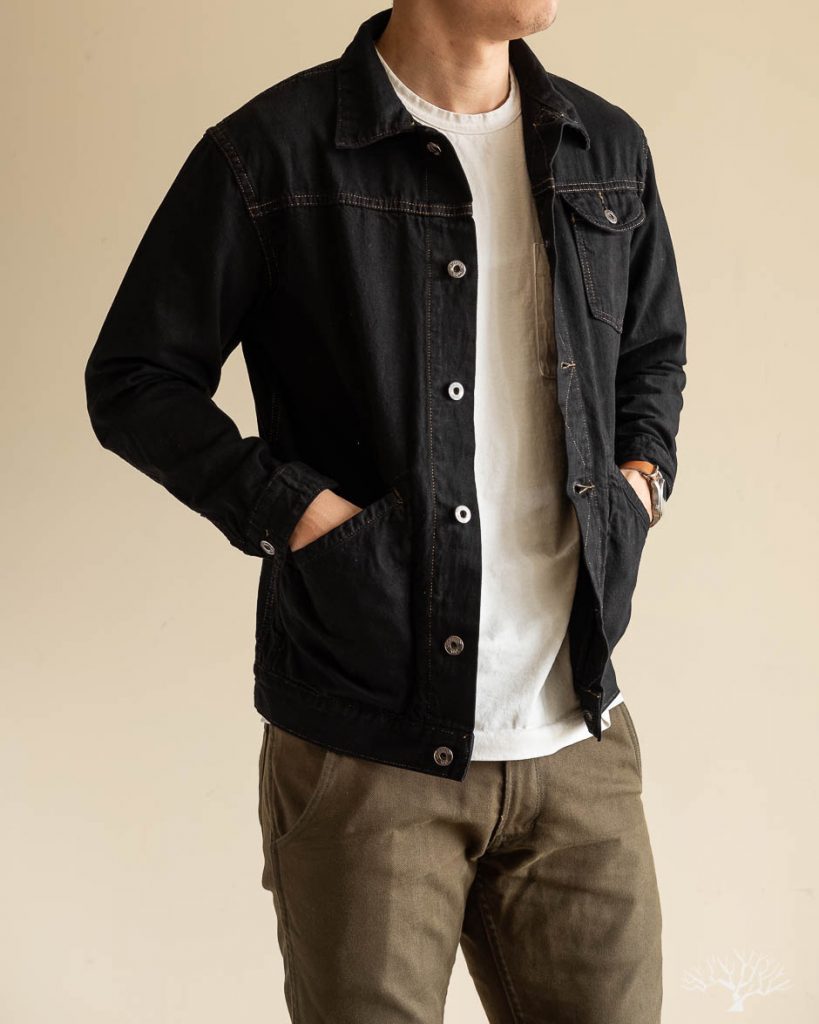 Dehen 1920 for Withered Fig – Crissman Overshirt in 14 oz Black Denim on our photographer Reed (@reedrowe)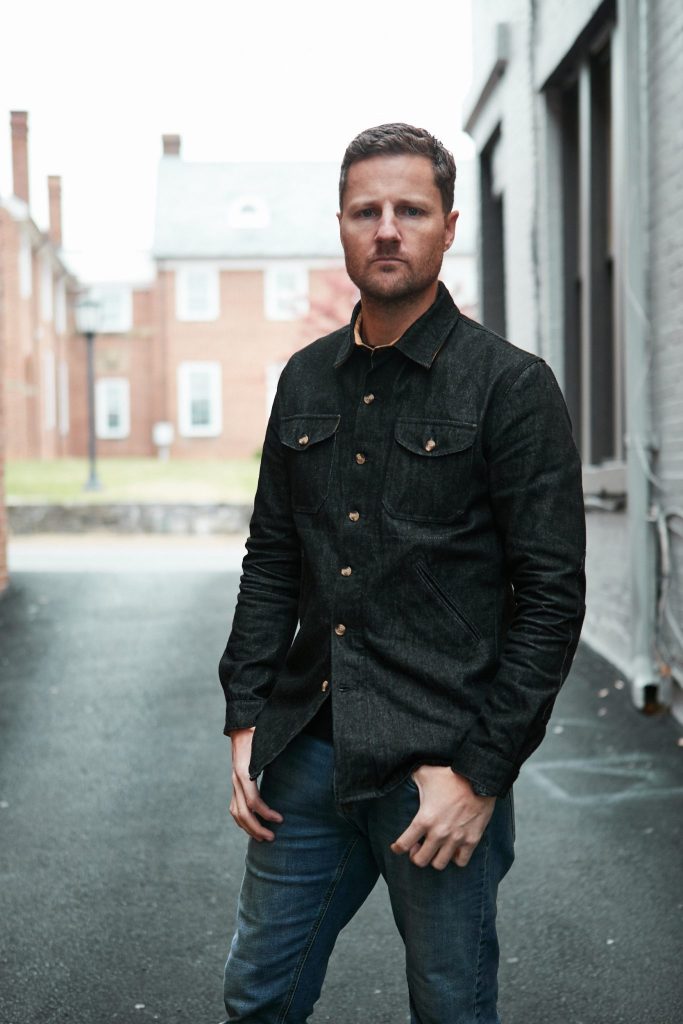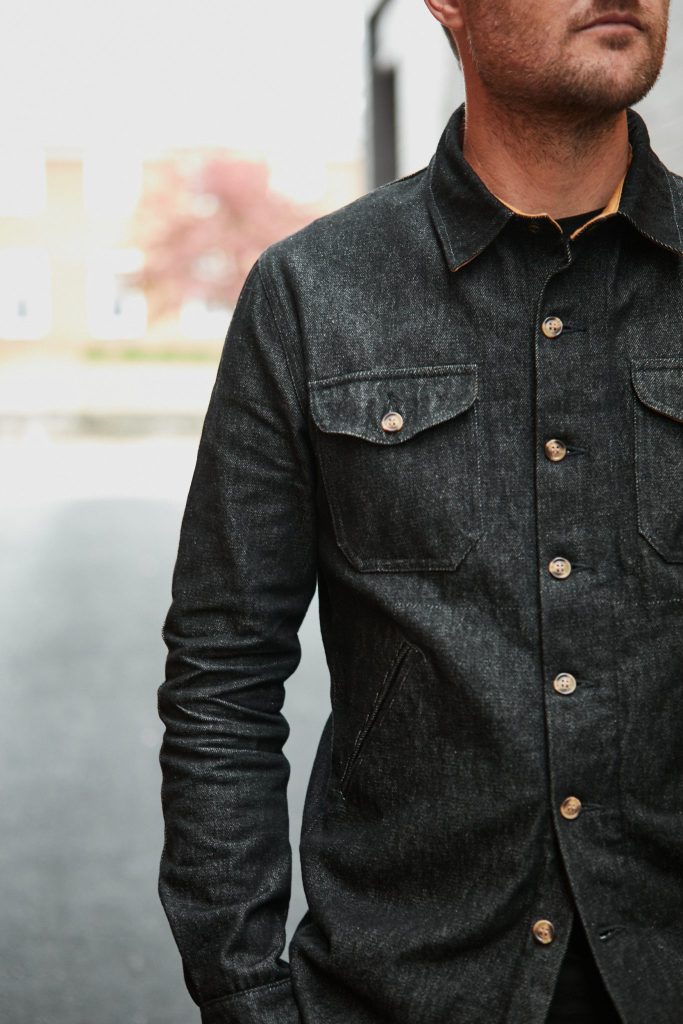 Railcar Fine Goods for Withered Fig – Flight Trousers in 13.75 oz Double Black Denim on our friend Kyle (@ksmaxey)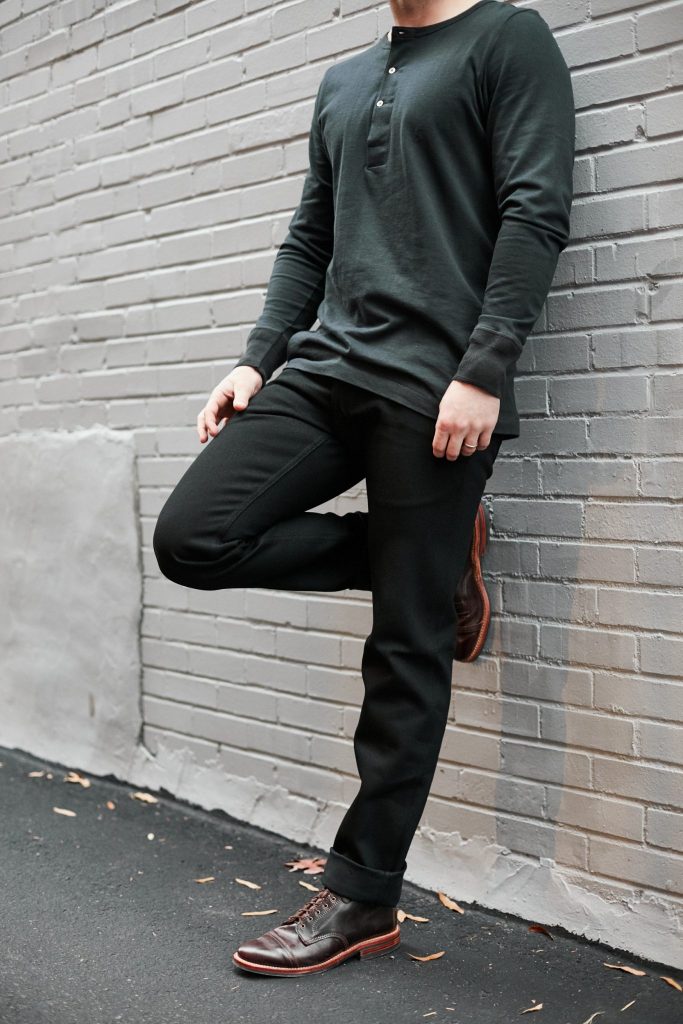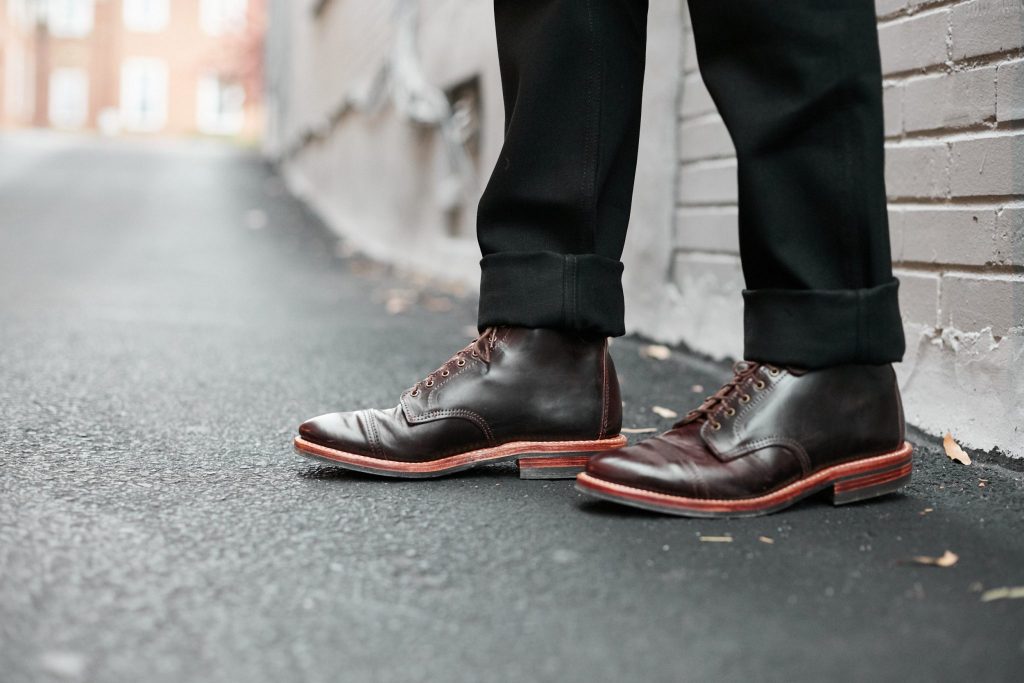 Viberg for Withered Fig – Charcoal Chamois RO Bobcat Boot with Vibram Black Gloxi Sole on our friend Jesse (@likecocatoos)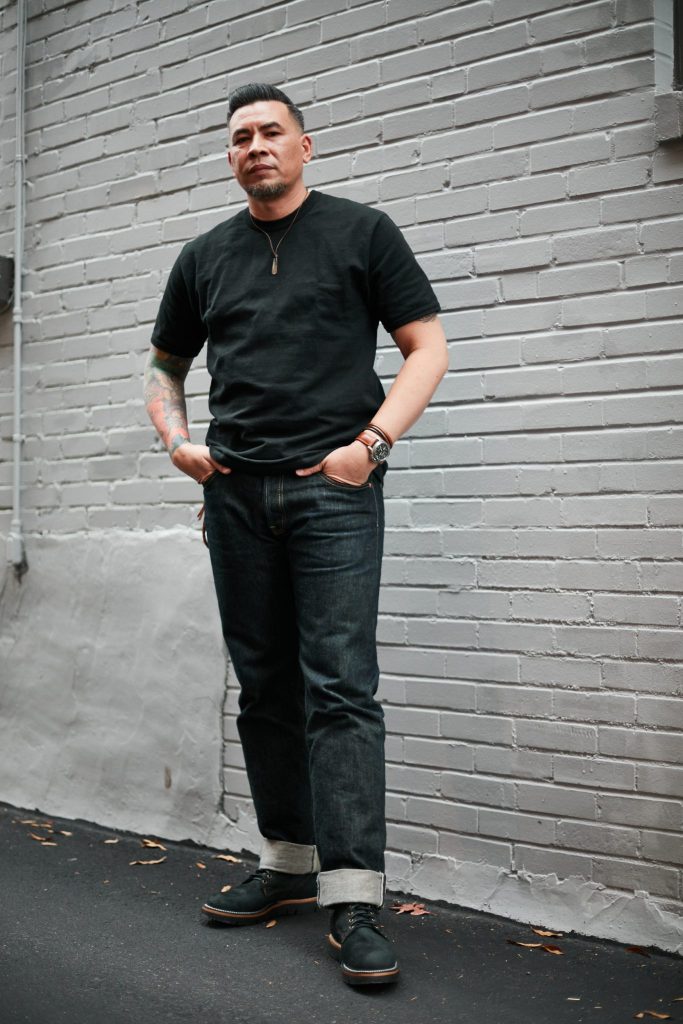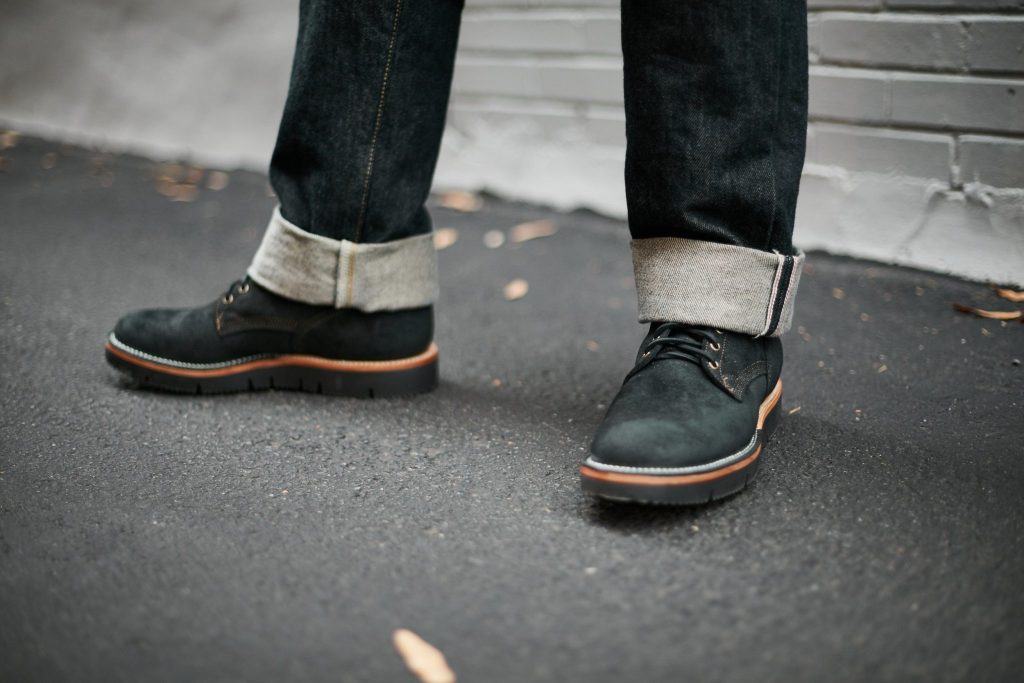 Dehen 1920 FW19 Release – Releasing Wednesday, November 27, 2019 – 6pm EST
Last but not least, just in time for Thanksgiving is the release of our Dehen 1920 FW19 selections. This season, we went a little deeper and wider in breadth of styles. We're especially excited about the Flyer's Club Jacket, the Shawl Sweater Coat 2.0, and the Micro Stripe Crew Neck Sweaters. Each of these are as heavy duty as you could imagine, and each feature partial or 100% worsted wool, which adds to the heaviness and warmth. These three pieces are all cut a little more slim than their Crissman Overshirts, and so we'd recommend taking your regular top-size. Give one a shot, we think you will be well pleased with the quality and warmth these provide once you get them in hand.