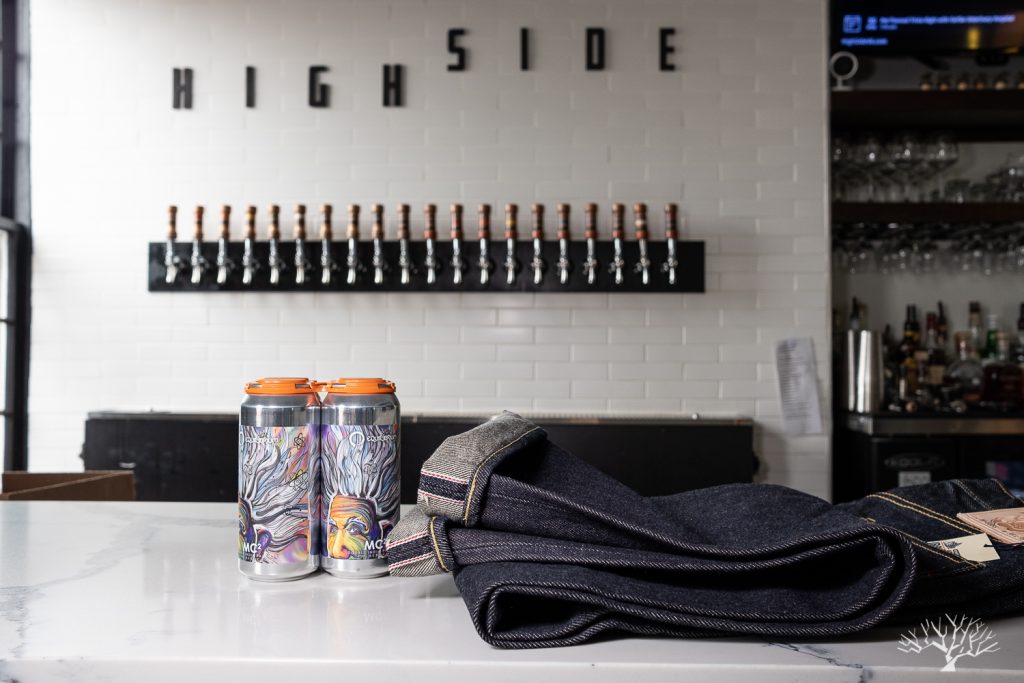 Here's the deal. We're looking for ways to help support our local small businesses, all the while continue to operate and serve our Withered Fig customers. We're doing this for our local customers by offering $10 GC at High Side for every $50 spent at Withered Fig. While this mainly will be a boon to Withered Fig customers, we're hoping a few High Side customers will take the plunge and try out some new clothing from us at Withered Fig.
During these times, it's more important than ever to support your local small businesses. You may have heard the phrase, "The Backbone of America's Economy" when describing Small Businesses. They truly are, as there are quite a few statistics out there that support this. Did you know that small businesses create two-thirds of the net new jobs in America? What about small businesses accounting for 44 percent of U.S. economic activity. These are statistics we quickly found on the Small Business Administration website. Imagine if there were no small businesses – to some degree the American economy would likely be devastated. All this to say, we're thankful for your support, and we are thinking of ways to do our part to support the local community as well.
One way that we have approached this is our new promotion with High Side Craft Beer Bar to provide a $10 Gift Card (GC) for every $50 spent at Withered Fig. In this manner, each purchase you make not only supports Withered Fig, but also a second local small business. Killing two birds with one stone. High Side has been a big supporter of Withered Fig since we started – having hosted several pop-ups for us, as well as our most recent DC Denim Hang and Black Friday Release Party last November 2019. It's because of this partnership that our customers have cross-pollinated and gained an appreciation of one or the other.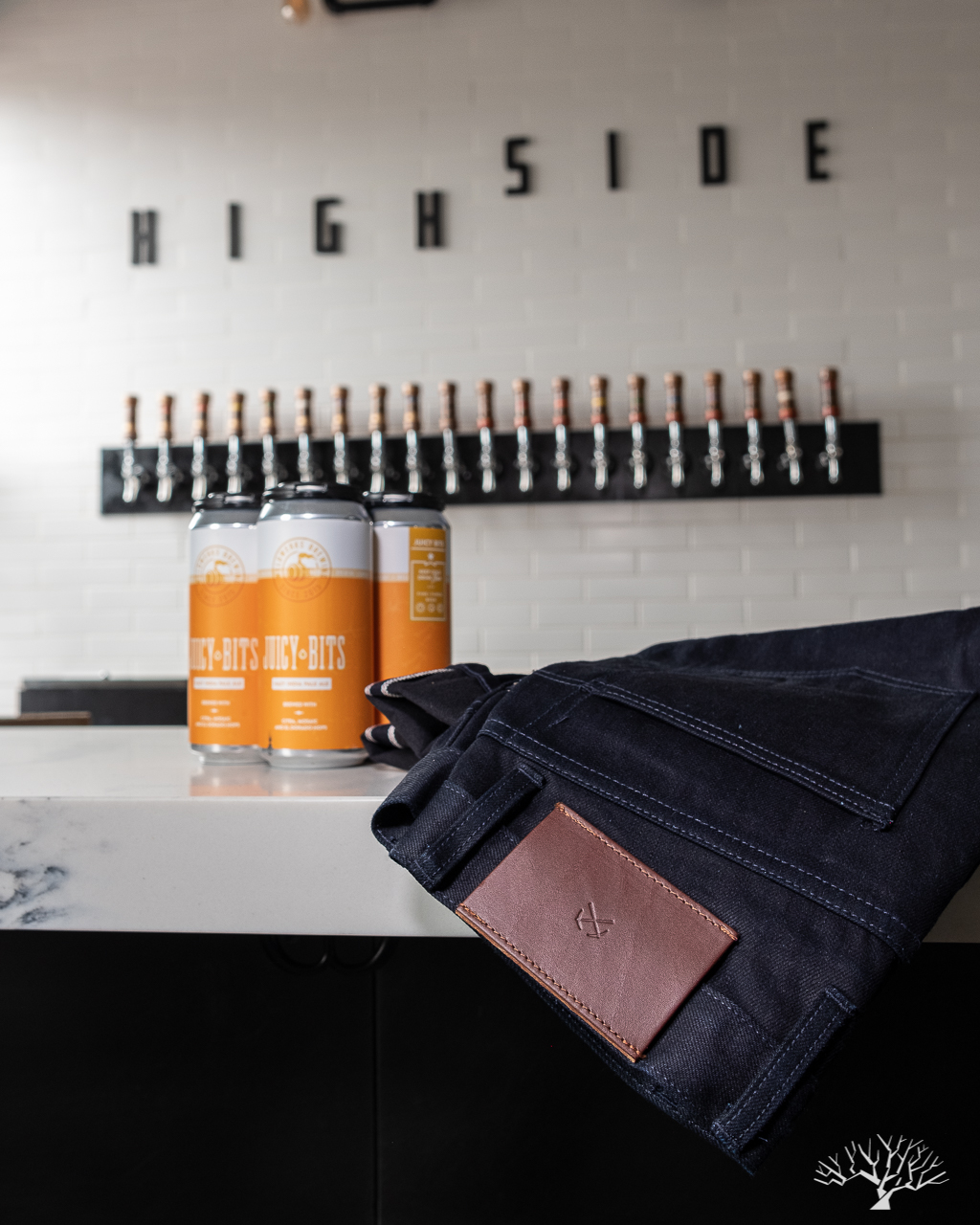 The details are important (see below for the full details), but the overall idea is that you can grab a shirt or a pair of jeans from us, and in turn end up with a dinner and drink for your family at the same time. We all must eat, and for some of us we must drink, so it's a no-brainer for you. Try out a new restaurant and/or use it to pick up some local craft beers, which are also small businesses themselves. Or if you are already familiar with High Side, you'll dress and eat well, knowing that you've continued to support your local small businesses.
High Side GCs will be emailed to you through their ToastTab platform on their website. The GCs can be redeemed online for local pick-up/delivery of their craft beers and food. Aside from food and 4-packs of beer, you can also get growler fills! Peep their website for all their offerings (of which the GCs can be applied to). Please keep this in mind if you live farther from Fairfax, VA (D.C., Maryland, etc.), as you may have to travel further to take advantage of this promotion.
We will be running this promotion for our local customers indefinitely until things begin to "normalize." What that means? We don't know either, but we will certainly let folks know ahead of time before we end this promotion.
Thank you once again. Stay safe and be well out there!
Items shown in the photos:
Iron Heart IH-888S Indigo 21oz Japanese Selvedge High Rise Tapered Denim

: Iron Heart's flagship 21oz indigo selvedge Japanese Denim, known for its supremely soft feel, despite its impressive weight. The IH-888 cut is one of their newer cuts, with a high rise and a relaxed taper, making this suitable for those with larger thighs. If you're looking to make your first foray into heavyweight denim, this 21oz-er will be as easy as it can get.
3sixteen ST-120x Shadow Selvedge Slim Tapered Denim: The ST-120x is the Slim Tapered fit of 3sixteen's 14.5 oz 'Shadow' selvedge denim from Kuroki Mills in Okayama, Japan. With a medium rise, slim thighs tapering to a small leg opening, this is form-fitting slim fit. The Shadow Selvedge denim features a custom indigo/black fabric that fades to a high contrast electric blue over time.
Iron Heart IHJ-69 14W Corduroy Modified Type III Khaki Jacket: Iron Heart's Modified Type III Jacket in Khaki Corduroy uses a 14 wale corduroy fabric for a timeless look in a color that will go with just about every thing you own. We find this jacket to be an excellent layering piece due to its light-to-medium weight feel and how easy it is to move around in.
IH-777S-142od Indigo Overdyed Black Super Slim Tapered Denim: The Iron Heart Indigo Overdyed Black Super Slim Tapered Denim features their least heavy Japanese selvedge at 14oz, but overdyed black for a deep and dark shade that will fade over time. Folks looking for a darker pair of jeans that will shed it's colors to reveal the indigo fabric underneath will be rewarded with age. Their 777 cut jean features a slim cut with a lower rise that will appease those who don't have as big of an upper block to fill.
Personal recommendations on food that we have personally tried (check their full menu here):
Garlic Noodles with Grilled Shrimp

: Absolute stunner. If you like garlic, this is for you. Tons of garlic flavor, a bit of sweet and savory notes, and some protein'd shrimp to top it off. Great for take-out as it doesn't need to be "fresh off the stove" for it to taste good.

Taiwanese Popcorn Chicken

: If you haven't been to Taiwan's Night Markets to try out the street food, this is just about as good a you can get here in Northern Virginia. This is a solid pick if you like anything fried, especially if you've got a air fryer to crisp things up once you have it at home.

Scallion Pancake with Stir Fried Beef

: This is another one that is similar to what you might find in Taiwan's Night Markets. We like this one because it's got a mix of carbs and protein, with a dabbling of green onions to balance out the flavors. This one would do well with a simple re-heat in the microwave, or even better probably in the toaster oven.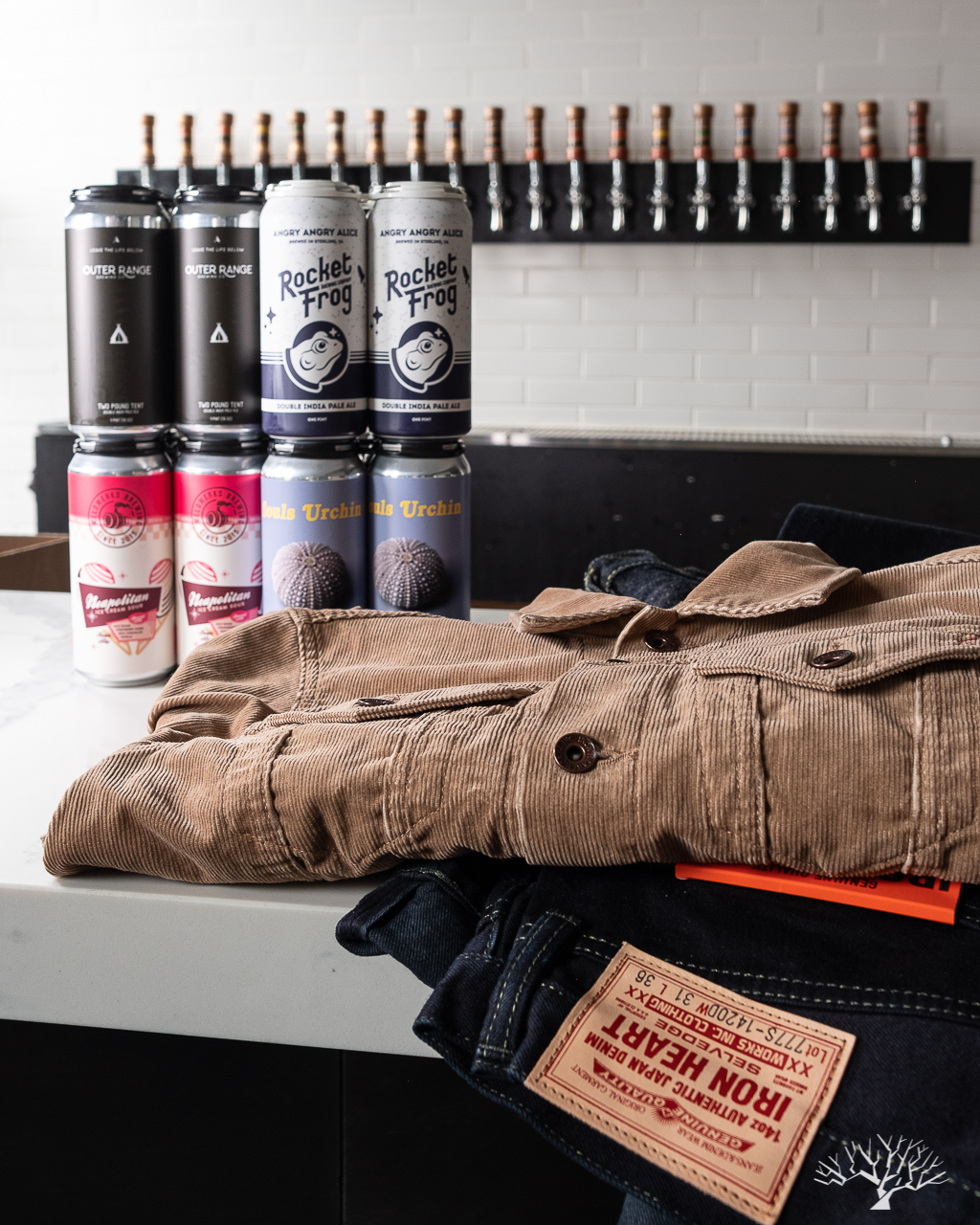 Obligatory Terms & Conditions:
Offer available to residents of Virginia, D.C., and Maryland (billing and shipping address must be of these states)
20% in gift cards are calculated based on the subtotal price in increments of $50, including any current sale prices and possible discounts, but not including sales tax and shipping, in a single transaction
Offer is valid on all items, except for Viberg footwear and otherwise noted in product pages
Offer cannot be combined with Withered Fig points or use of Gift Cards (i.e. only credit card purchases)
Offer valid only when a comment with "High Side" is left at check-out (or email us after the fact within 24 hours)
Offer valid indefinitely until we rescind the offer
No limit on the number of times you can take advantage of this promotion