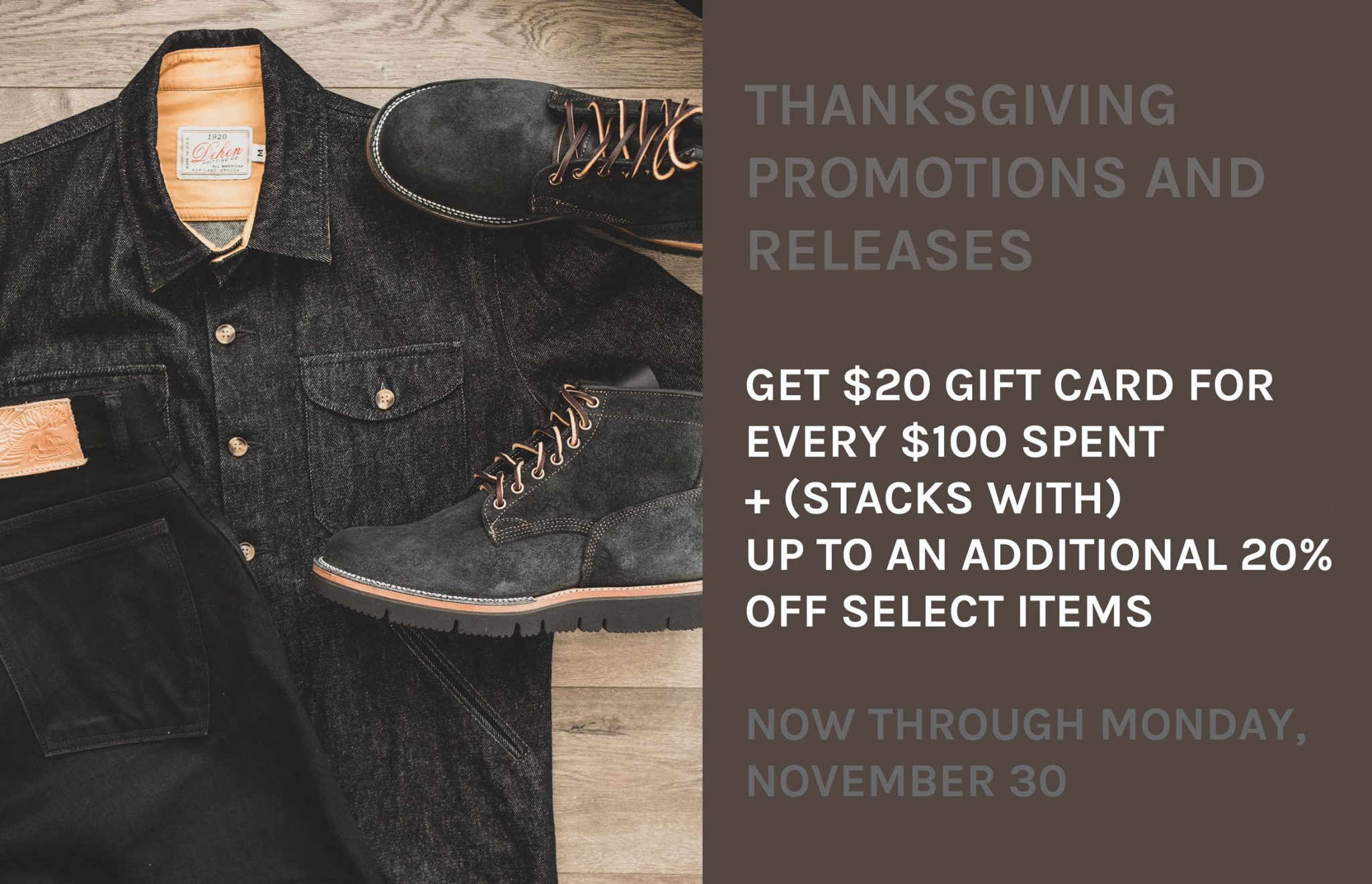 Thanksgiving this year might be a bit different – the gathering may be much smaller and with more leftovers, but we hope that you still feel connected with family, friends, and loved ones. For us, we are thankful for your support and for our brand partners who continue to deliver despite all the challenges. We just passed the 3 year milestone and our Instagram following has grown to more than 10,000 users. As a way of expressing gratitude, we're offering our (1) Thanksgiving Promotion concurrently with our (2) 10K Follower Giveaway. At the same time, our final Viberg FW20 drop – Waxed Anthracite Roughout Country Boot & Horsebutt Cuoio Service Boot has just been released today and eligible for the Thanksgiving Promotion (earn up to $140 in GCs on a purchase of one of these boots), and we're following that up next with a (3) release of the Charcoal Chamois Roughout Bobcat Boots from last year's Black Friday Capsule, releasing at Noon EST on Friday, November 27 (sizes 7, 8.5, 9, and 10.5). Read on for full details on each of these promotions/releases.
Thanksgiving Promotion – Earn $20 Gift Card for Every $100 Spent + Up To An Additional 20% Off Select Black Friday Collection
Eligible for all orders site-wide – including sale items – through Monday, November 30, earn $20 in a WF Gift Card for every $100 spent. Plus, we've marked down some items in our Black Friday Collection with up to an additional 20% off that stacks with the GC promotion.
Earn $20 Withered Fig gift card for every $100 spent (shipping charges and sales tax excluded) in a single order (e.g. $150 purchase earns $20 GC; or a $250 purchase earns $40 GC)
This promotion applies to all qualifying orders placed from Friday, November 20, 2020 (Noon EST) through Monday, November 30, 2020 (11:59pm EST)
No code necessary; gift cards will be emailed after orders are fulfilled within 72 hours
Gift cards have no expiration date and are not redeemable for cash
Gift cards and Withered Fig points cannot be used in conjunction with this promotion, and Withered Fig points are not earned as part of this promotion
Exchanges and returns for store credit are allowed for full-priced items; items with any discount are final sale, no returns or exchanges
This promotion can be combined with the welcome code; however keep in mind that discounted items are not eligible for returns or exchanges
This promotion does not apply to buying gift cards (i.e. no endless Gift Card loops)
Instagram 10k Follower Giveaway
We understand that numbers aren't everything, but it is truly your love, support, sharing, and tagging that helps us get to where we are today – three years in and 10k follower in tow. As a thank you to our followers and beyond, we are taking this opportunity to celebrate and give back to the community through a giveaway of a $1000, $250, and $50 Gift Card. Please see full details below.
To enter the giveaway, visit our link here: 10k Follower Giveaway
Enter your name and email to participate in the giveaway
Entry period starts from Friday, November 20, 2020 (Noon EST) through Monday, November 30, 2020 (11:59pm EST)
Each participant's name and email will automatically be added to our newsletter list and you consent to receive our newsletter and associated marketing activities by participating in this giveaway
No purchase necessary to enter the giveaway
Participants must complete all required actions to earn entry(s) and be eligible for the prize drawings; for each additional action, such as visiting our blog post as "The Shade," or the designated Instagram post, you will earn 1 additional entry; an additional 5 entries are rewarded if you make a purchase on our site during the promotion period (November 20 Noon EST through November 30 11:59pm EST) and enter your order number in the entry form
Three winners will be selected for one of three Withered Fig Gift Cards worth (1x) $1000, (1x) $250, and (1x) $50.
Must be at least 18 years old to participate
Withered Fig will validate each entry and invalidate any entry that is deemed fraudulent
Withered Fig Gift Cards are not redeemable for cash
Re-release of Viberg Charcoal Chamois RO Bobcat Boots – Friday, November 27 @ Noon EST
We are re-releasing a limited stock of the Viberg Charcoal Chamois RO Bobcat Boots on Black Friday (Noon EST). We released these boots last year during our Black Friday Capsule, which included the Dehen Black Denim Crissman Overshirt, 3sixteen Overdyed Black Indigo Nep Ranch Jacket, and Railcar Double Black Denim Flight Trousers.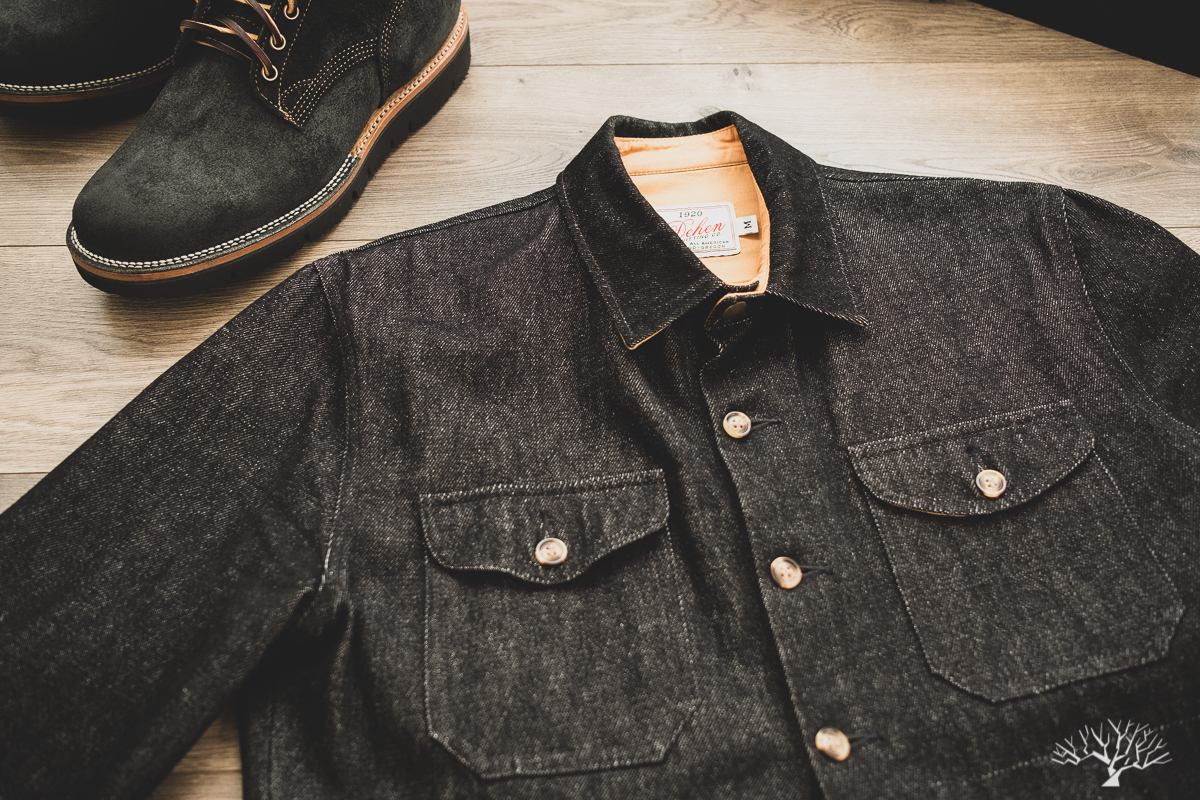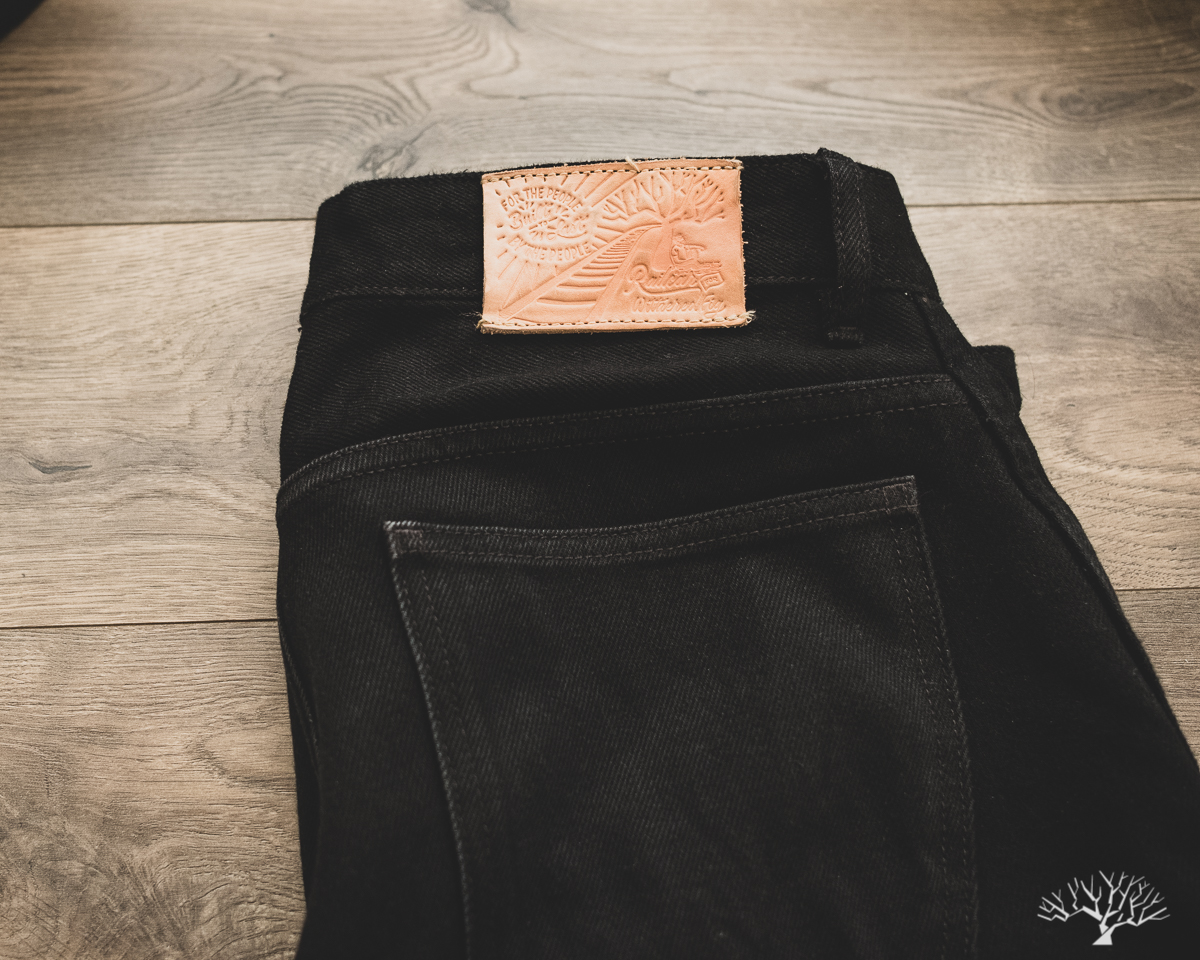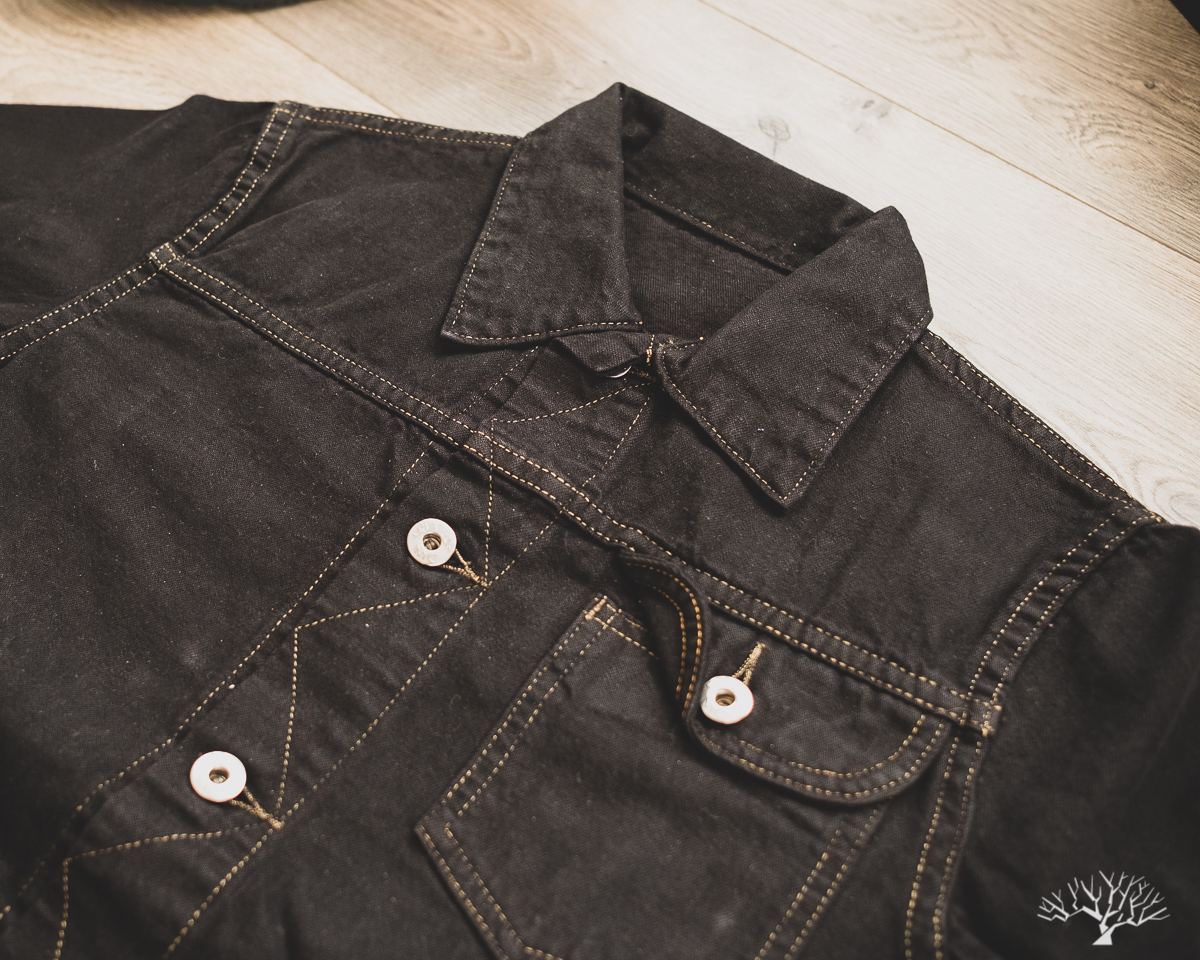 We still have some sizes left of the other three BF capsule items, which have been discounted 10% and can be combined with the $20 GC promotion above. Meanwhile, for the Charcoal Chamois RO Bobcat Boot, we will have sizes 7, 8.5, 9, and 10.5 available at a retail price of $660. Note that this run does not have the Viberg stamp on the shaft. As Viberg has discontinued the Bobcat Boot style, these will certainly be the last of the bunch in this make-up. Take advantage of the Thanksgiving promo while picking up a pair of these Bobcats, and you'll net a cool $120 in WF Gift Cards to use on a future purchase. As far as the other items, they will be as follows: