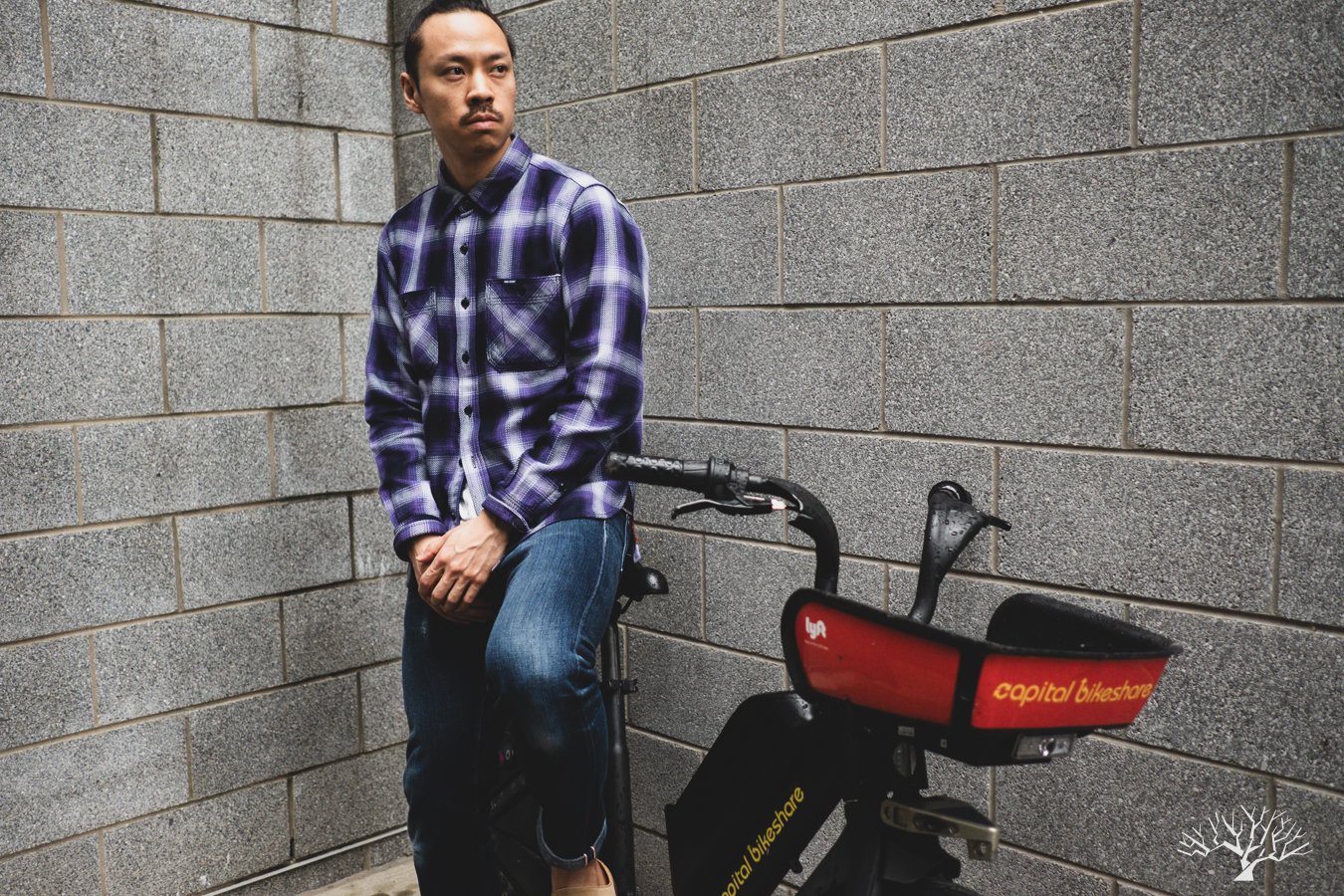 Releasing this Friday, September 1st at Noon EST, the Iron Heart for Withered Fig 9oz Selvedge Ombré Check Work Shirt in Purple. This latest exclusive piece is our first collaboration with Iron Heart and is part of our 5 Year anniversary collection. Iron Heart's flannels are renowned for both the quality of construction and the heft of the fabric, but also for the variety of beautiful flannel patterns they offer each season. To kick off your Fall/Winter 2023, we wanted to bring in a nice mid-weight 9oz transitional flannel that will serve you well before you need to pull out their Ultra Heavyweight Flannels (UHF).
The Iron Heart 9oz Selvedge Ombré Check flannel is typically a staple in their Spring/Summer lineup. Iron Heart was happy to run this for us closer towards the Fall/Winter season as a preamble before things start kicking into high gear for Fall.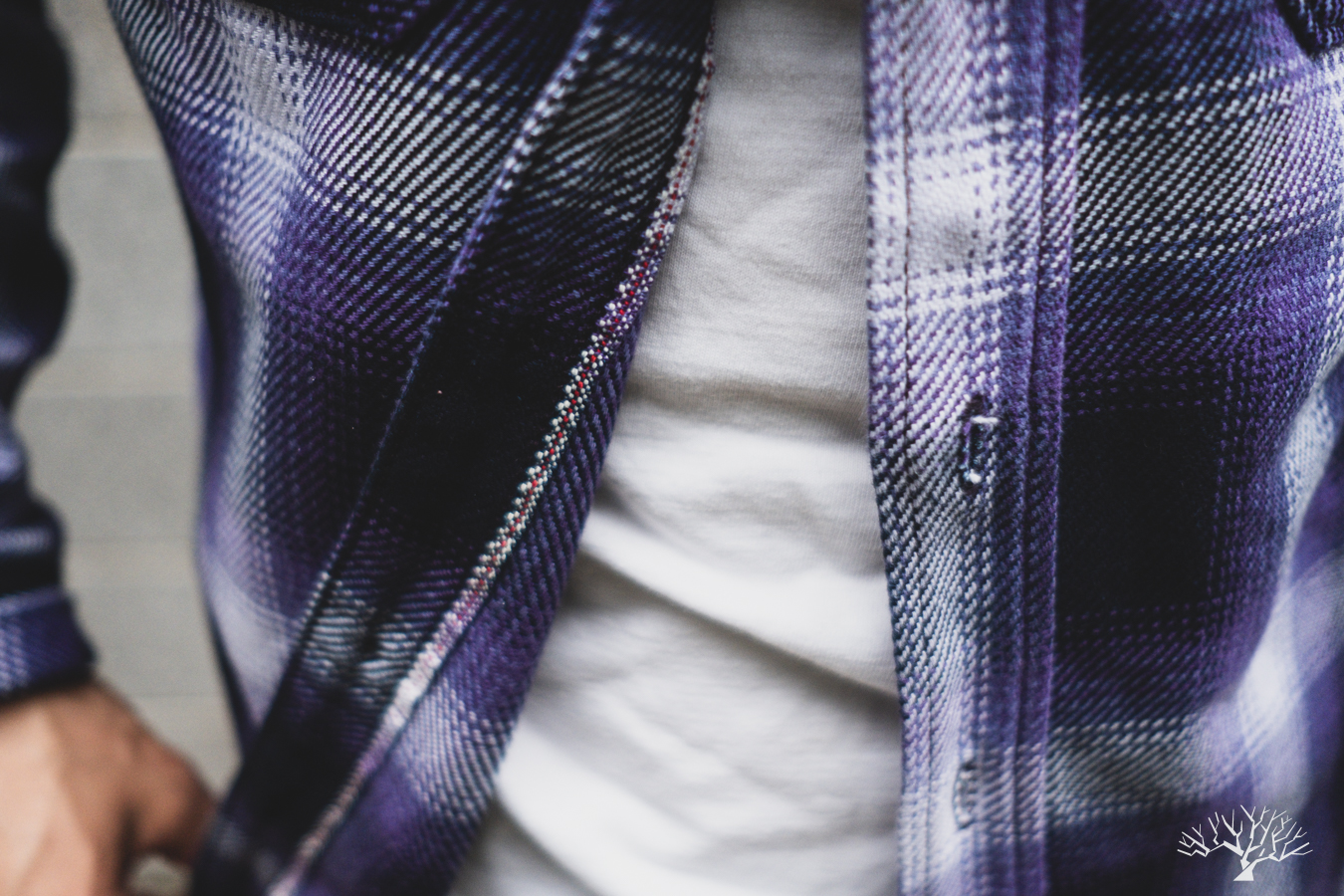 For those who aren't familiar, this flannel fabric is unbrushed for a slightly more sturdier feel, but will certainly still soften with wear. These have selvedge detailing throughout, from the plackets to the cuffs and gusset. Unique to this Ombré Check flannel is the use of sulphur dyeing throughout, which will result in a more consistent wear and fading over time. Lastly, as these are cut in the Work Shirt pattern, it has one of the quintessential hallmarks of a well-made flannel – the chainstitch runoff.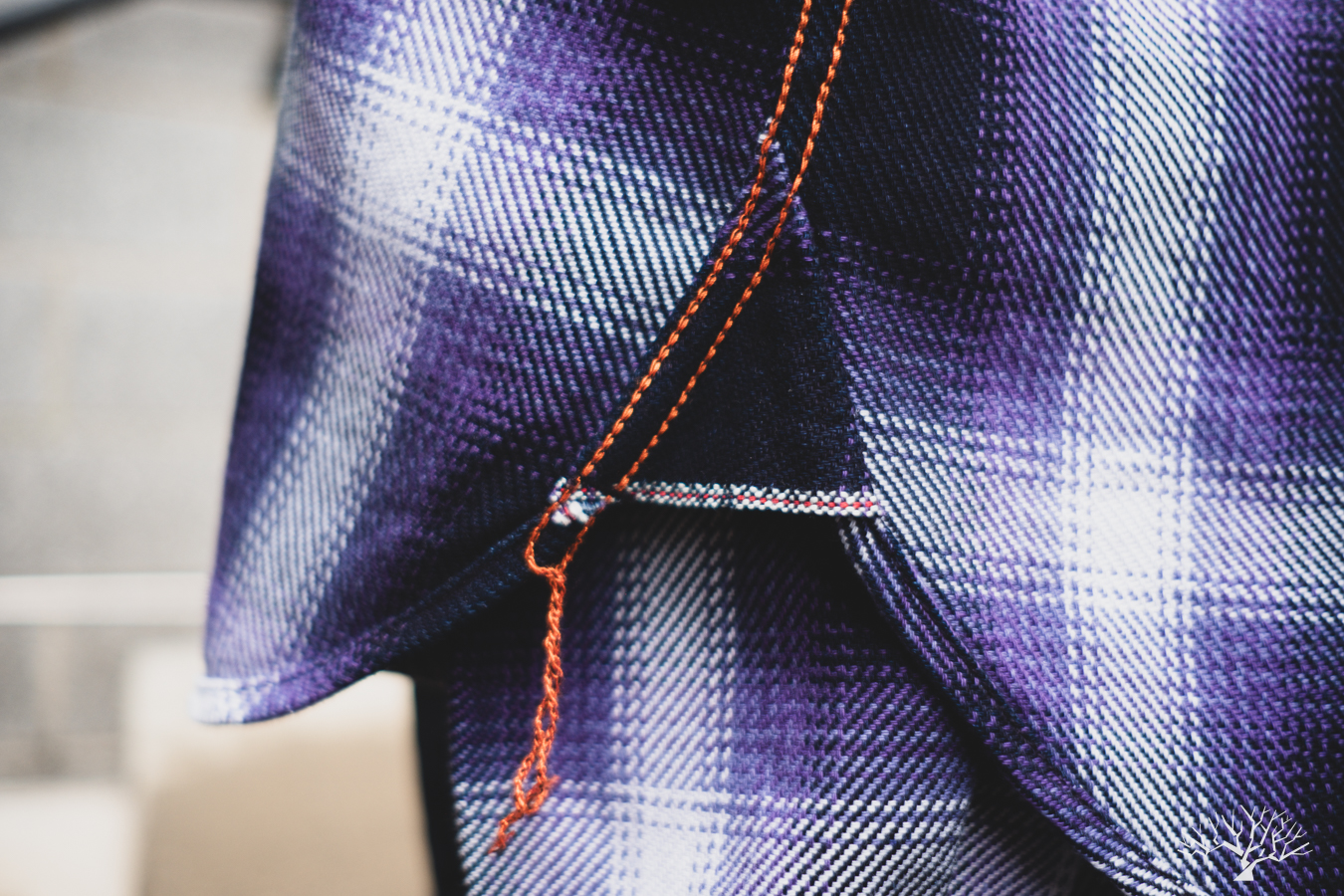 In working with Iron Heart, we knew we wanted something in a purple shade. It's a color that isn't usually well-represented in one's lineup of flannels, and is quite versatile in pairing with denim or a pair of trousers. Ultimately we settled on this purple-dominant Ombré Check, with light grey/white cross checks that give it a light contrast appearance.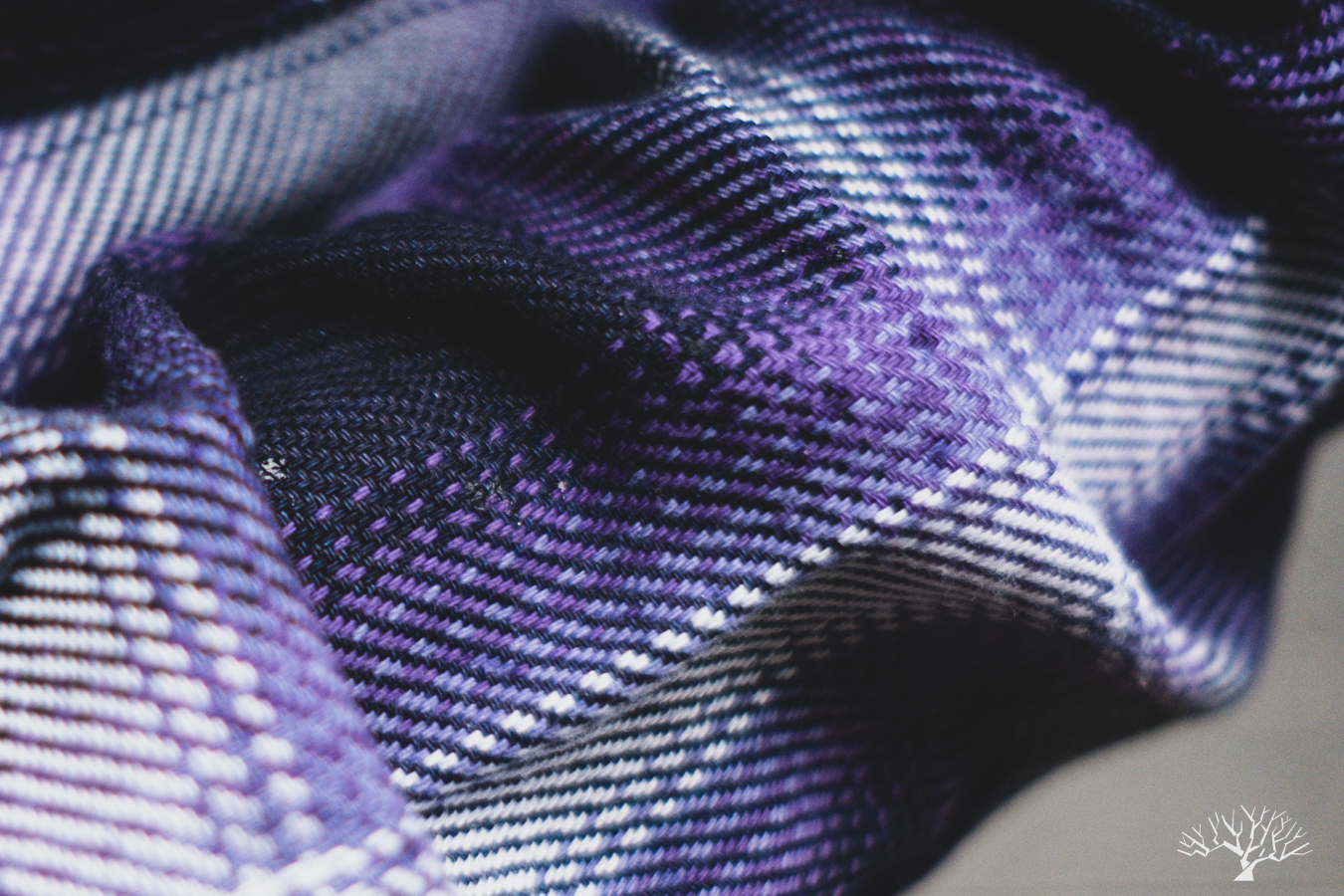 These are cut in the standard Work Shirt pattern, which is a little more relaxed through the chest and slightly shorter in length. We love the Work Shirt pattern as it functions well as a standalone but also as an overshirt. We generally recommend taking your typical Iron Heart shirt/flannel size; but if you prefer a slimmer fit and you are on the smaller end of your size, you can also take your typical American brand tops size. As always, if you size down you may need to take into consideration the length of the flannel, especially if you have a longer torso.
Iron Heart's flannels are generally all pre-rinsed and this one is no different. We expect minimal shrinkage with a cold/warm wash and hang-dry. If you opt for a machine dry, you'll likely get additional shrinkage. You can find the measurements in the size chart below.
Richard (model) is wearing a size Large in these photos, but can also wear a Medium for a slimmer fit. However, the Medium fits slightly short on him, so his preference is the Large; he may try to tighten up the shirt with the washer/dryer.
| Size Chart (inch) | Chest | Bottom | Shoulder | Sleeve | Length |
| --- | --- | --- | --- | --- | --- |
| XS | 19.75 | 19.75 | 16 | 24.75 | 27.25 |
| S | 20.75 | 20.75 | 16.5 | 24.75 | 27.75 |
| M | 21.5 | 21.25 | 17.5 | 25.25 | 28.25 |
| L | 22.25 | 22.25 | 18.25 | 26 | 29 |
| XL | 22.75 | 22.75 | 18.8 | 26.25 | 29.4 |
| XXL | 23.75 | 23.75 | 19.75 | 27.25 | 30.25 |
| 3XL | 24.5 | 24.25 | 20.5 | 27.4 | 30.5 |
| 4XL | 25.25 | 25.5 | 21.25 | 28.25 | 31.25 |
The Iron Heart for Withered Fig 9oz Selvedge Ombré Check Work Shirt – Purple will retail for $365 and will be available on our website and Iron Heart's website on Friday, September 1st at Noon EST.