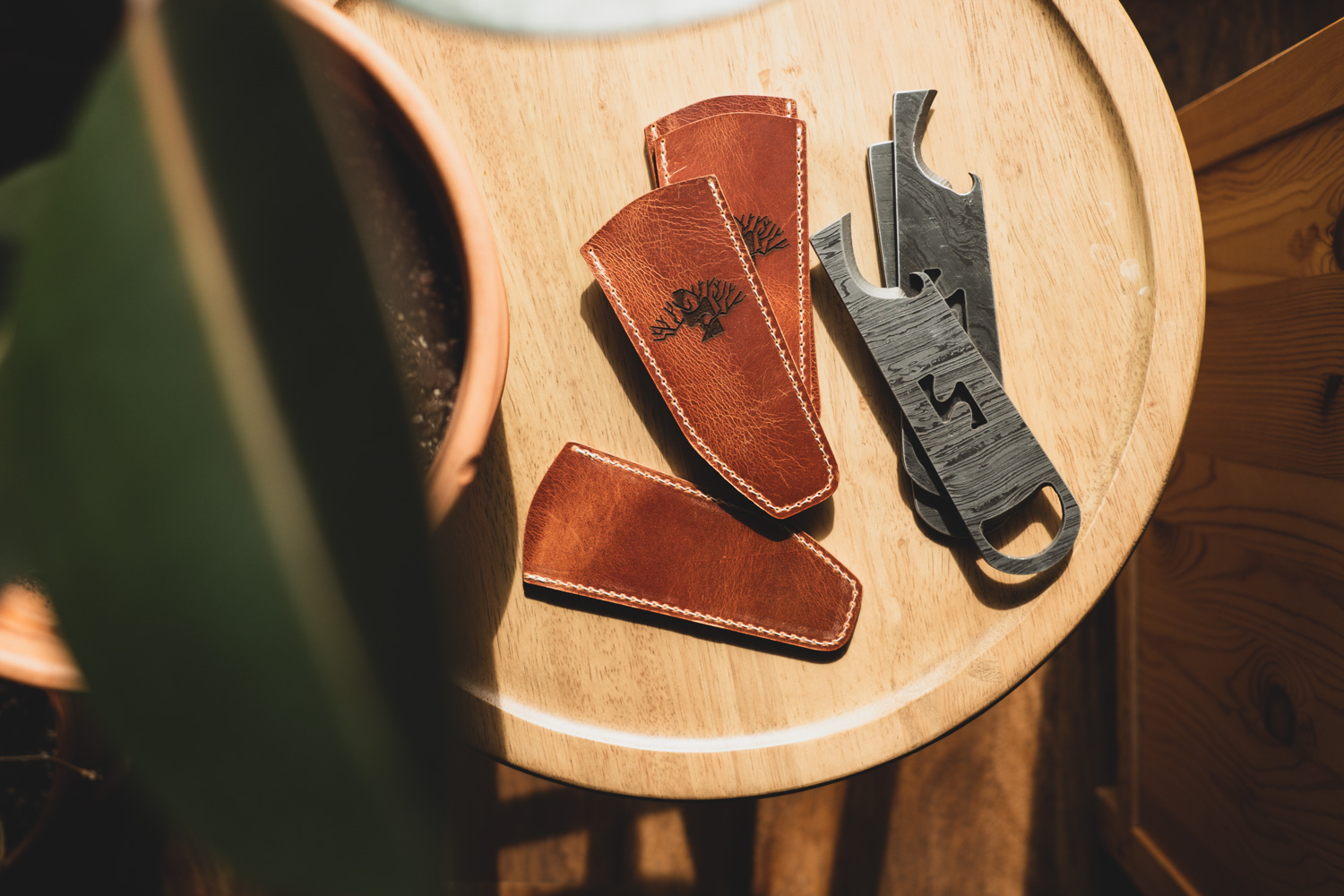 High Side x Withered Fig 'Essentials Only' Bottle Opener 2.0 are available now on Withered Fig. Orders are available for either local pick-up at High Side (City of Fairfax, VA) or shipping. This collaboration piece between High Side and Withered Fig is part of our 5 Year Anniversary Collection and improves upon the original Essentials Only Bottle Opener that was first produced in 2020. Additionally, 100% of the profit* from this pre-order will go to The Lamb Center, a local non-profit organization supporting the poor and homeless in our local Northern Virginia community. Similar to the original, we tapped our small business connections and asked our friends JP, a local digital fabricator here in Northern Virginia; and Bill, leather maker and supplier with District Leather in Atlanta, GA, to pull everything together.
After a couple years of real-world use in countless bottle shares, craft beer bars, and home use; and collecting feedback from casual drinkers to industry partners, we decided to refine our design and upgrade the material. In order to improve the opener grip and handling, we increased the length by approximately 20% and the thickness by 30%. Additionally, we upgraded the steel from A36 carbon steel to Damascus steel, which is 35% stronger. With the refinement and upgrades, the new design is not only significantly stronger, but also more durable and more ergonomic to use. We also adjusted the length of the leather sheath to allow use of the bottle opener without having to remove the opener from the sheath.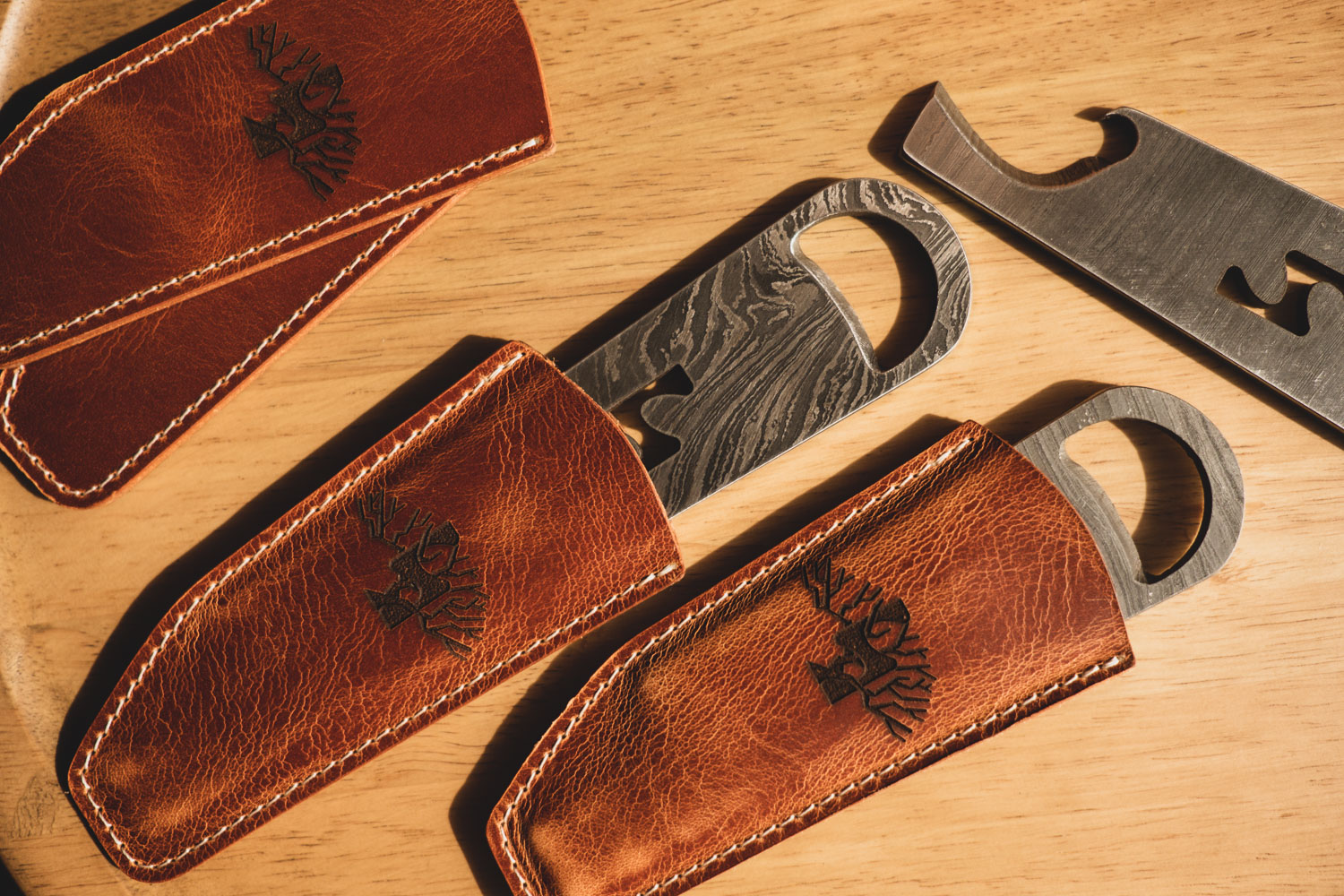 The use of Damascus steel was intentional for both aesthetic reasons as well as quality. Damascus steel is forged together with several steel types to form beautiful undulating waves and patterns, unique to each piece made. Damascus steel will also hold its edge on the blade significantly better than most other steel. While there is something to be said for other steel that may be even stronger and more durable, for the purposes of bottle opening and wax cutting, what we have here is over-engineered and more than capable. Accordingly, the Damascus steel's appeal with its unique patterns and waves was the perfect medium.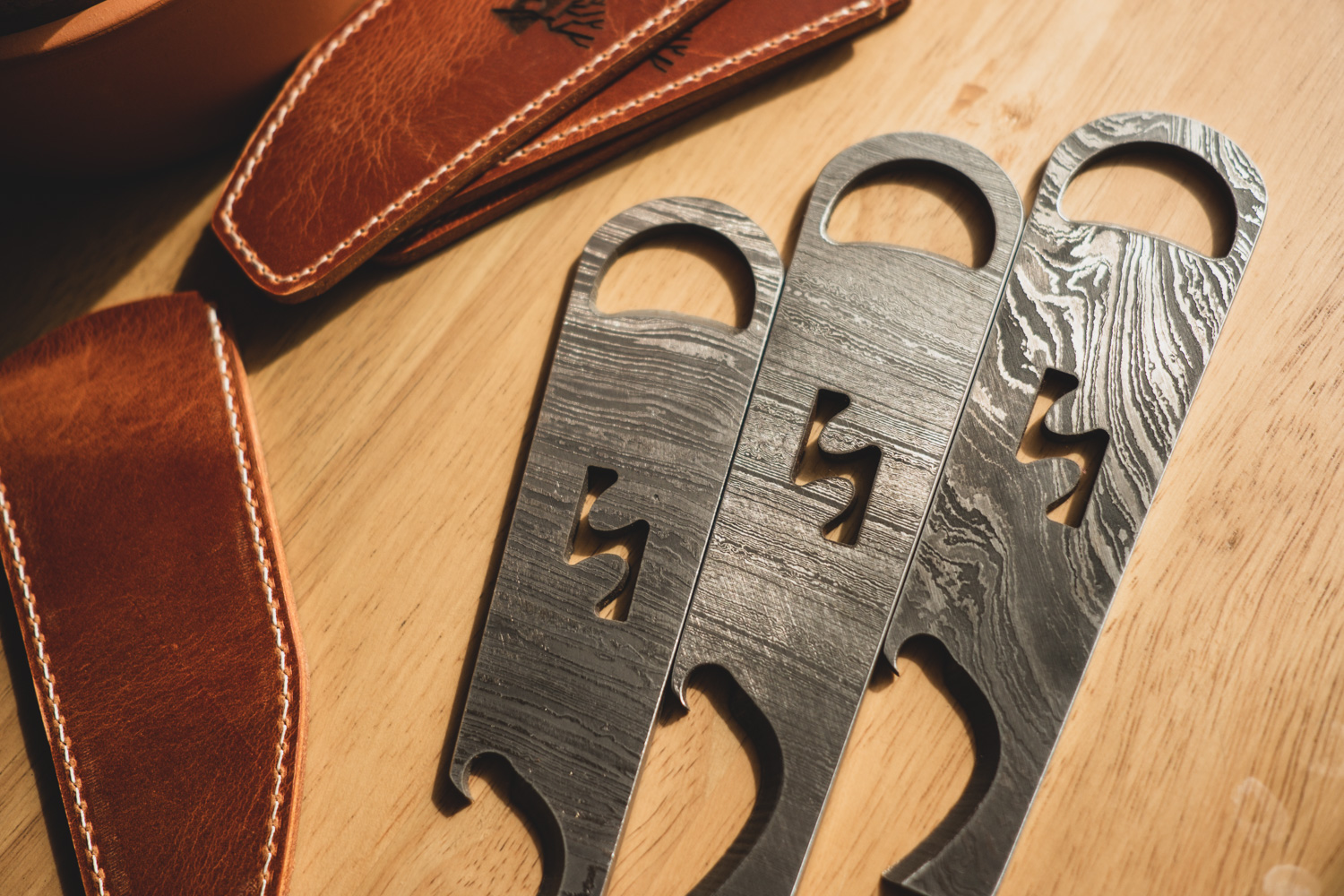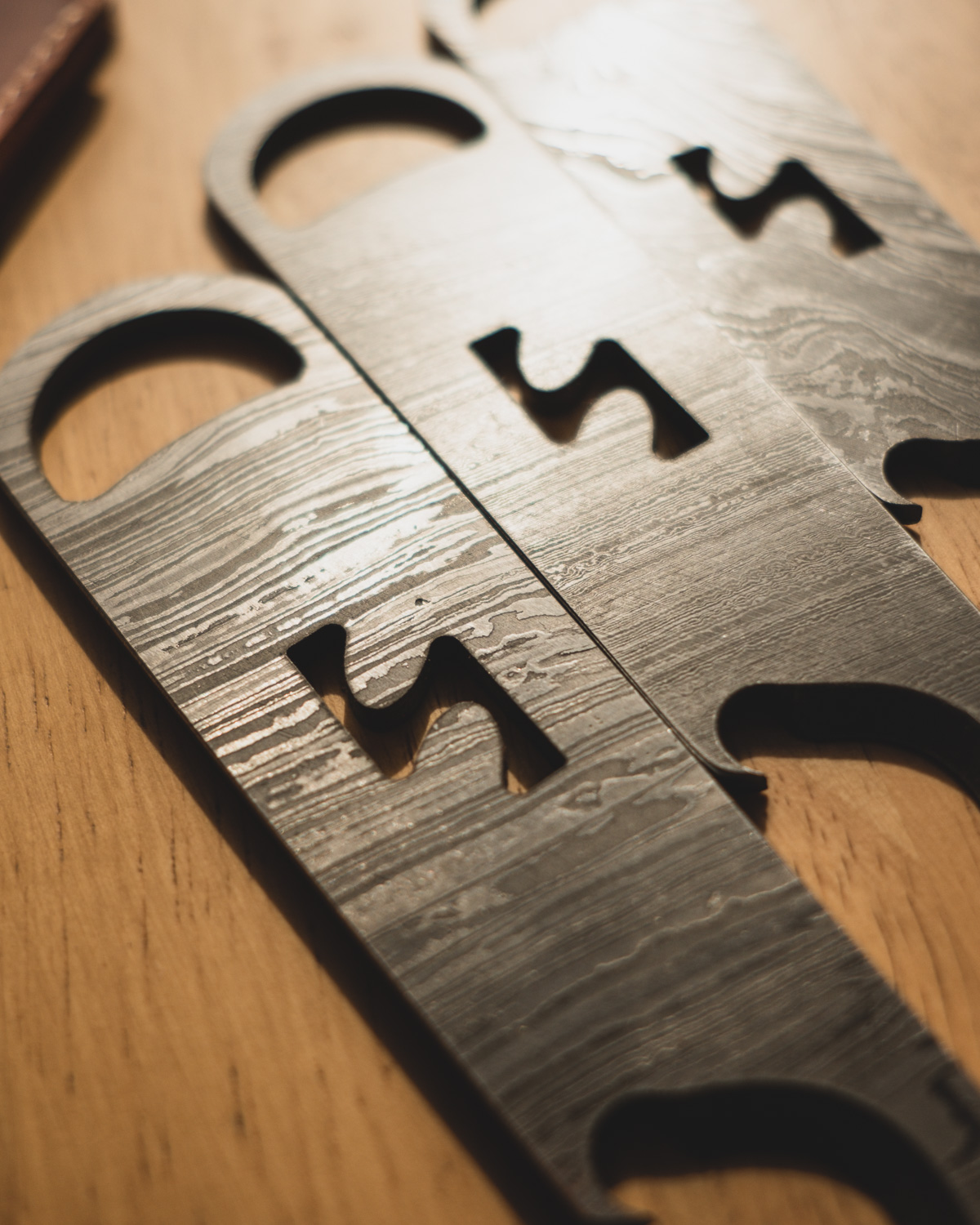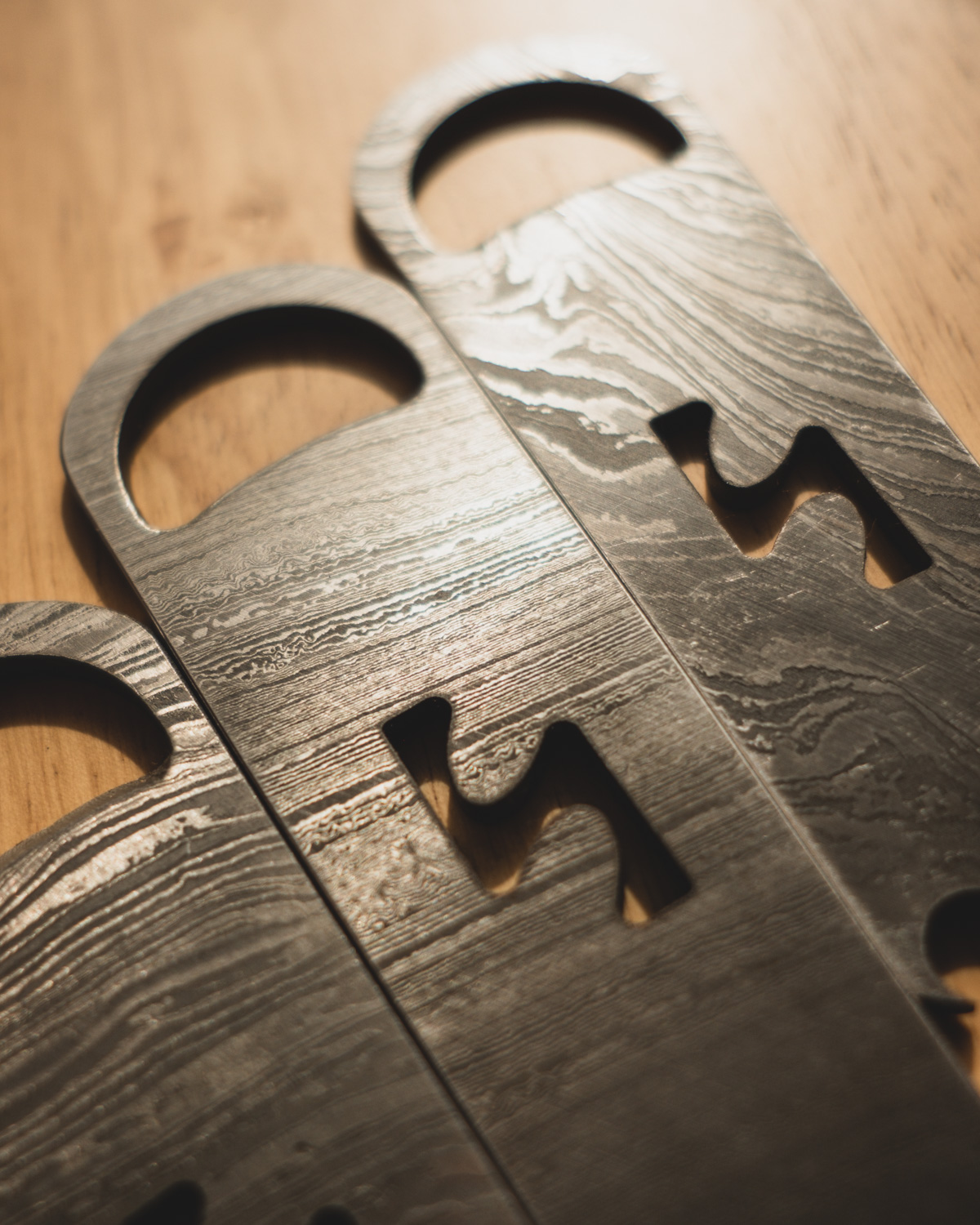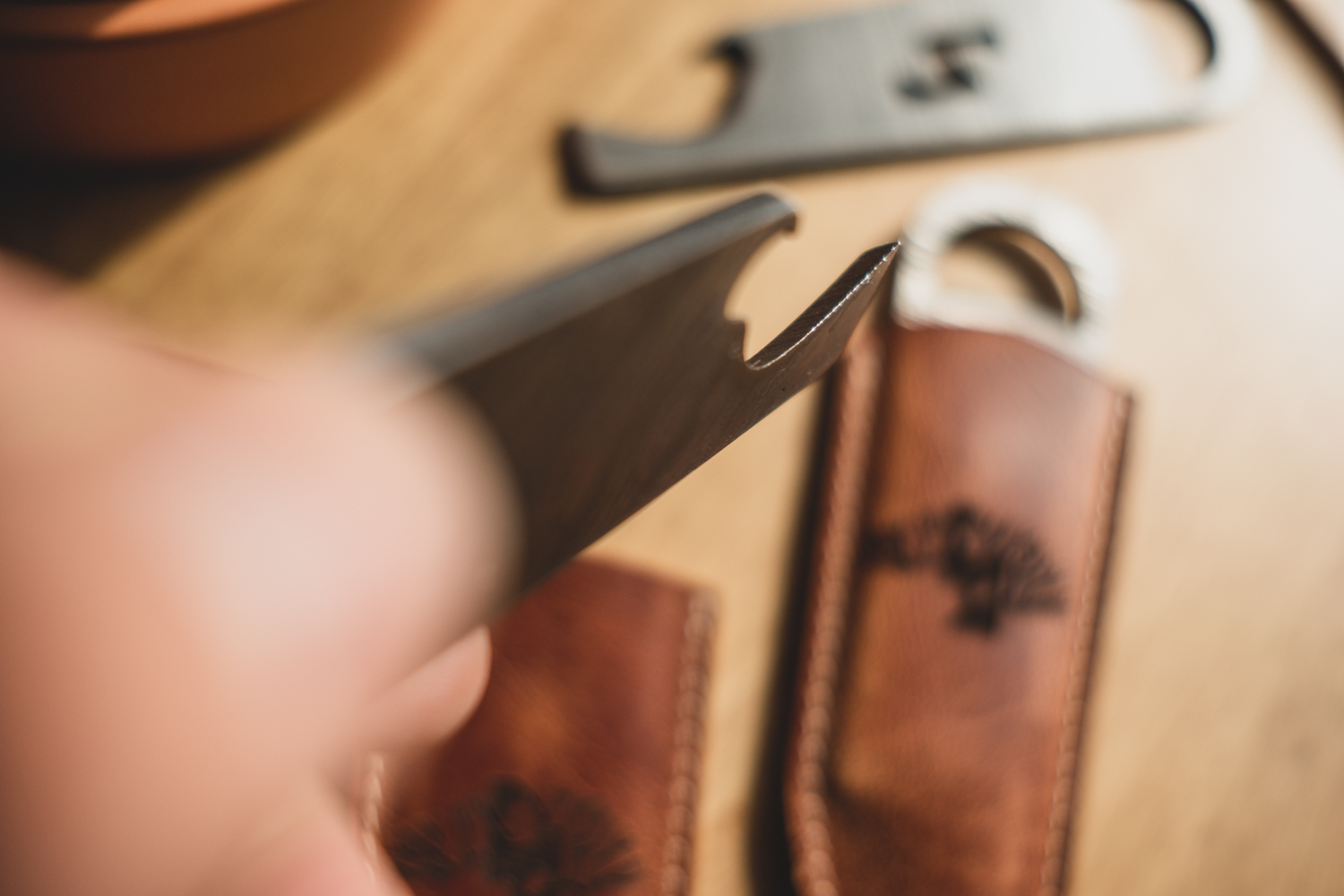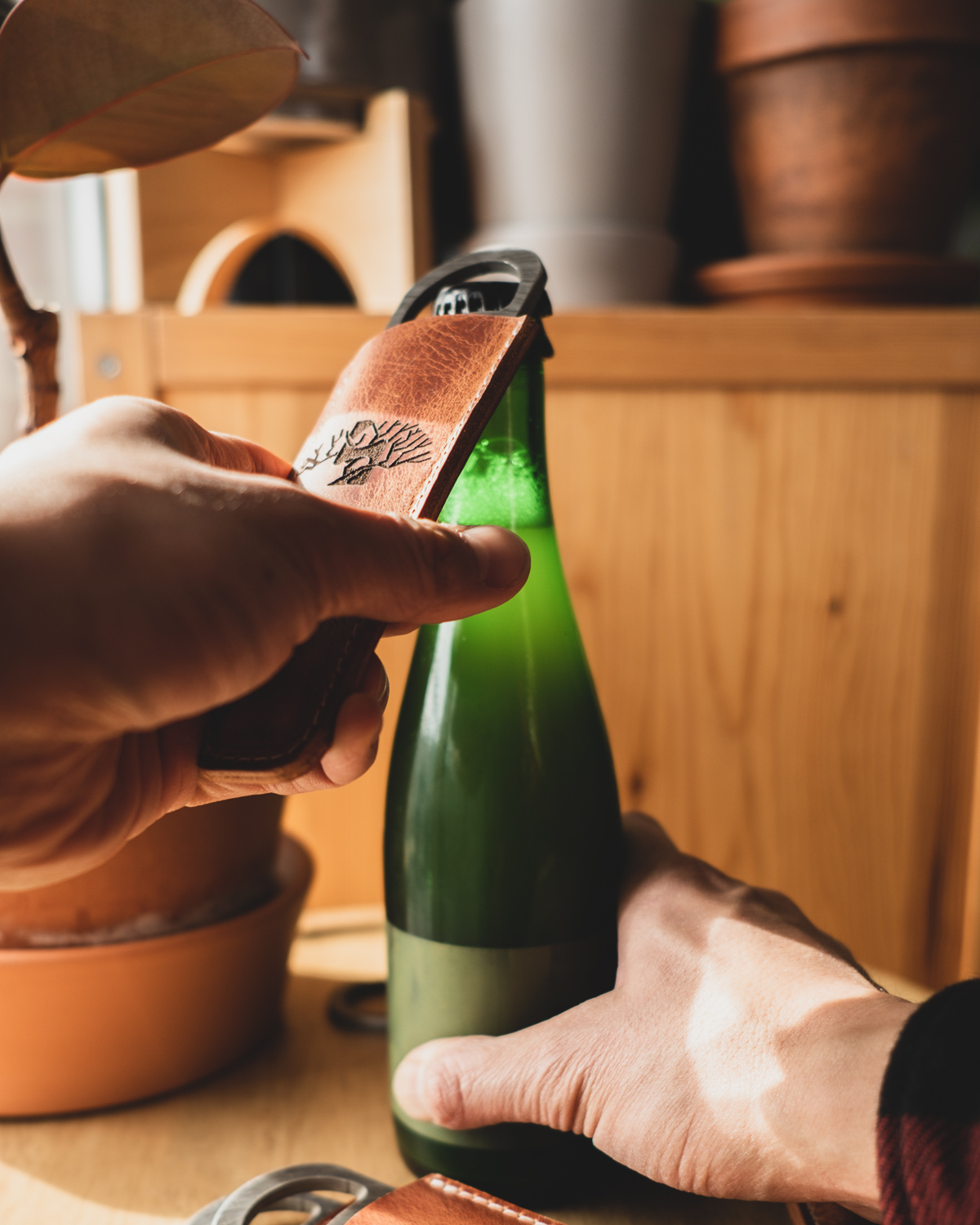 For the leather sheath, this iteration comes from MPG Tannery in Italy, using their English Tan Aragona (veg-tanned) leather. It has a dark burnt orange color with a good amount of texture, and what really makes this shine is the dramatic pull-up character. Run your hands along the backside, or give the leather a slight bend and you'll see a brighter waxy "pull-up," giving the leather a nice two-tone appearance. We're certain this leather will age beautifully and will develop a lot of character with time. Compared to the original Horween Natural Dublin leather used on the original opener, this Aragona leather is tad firmer and will hold up better over time (the original will still do fine, after all we're still just opening bottles).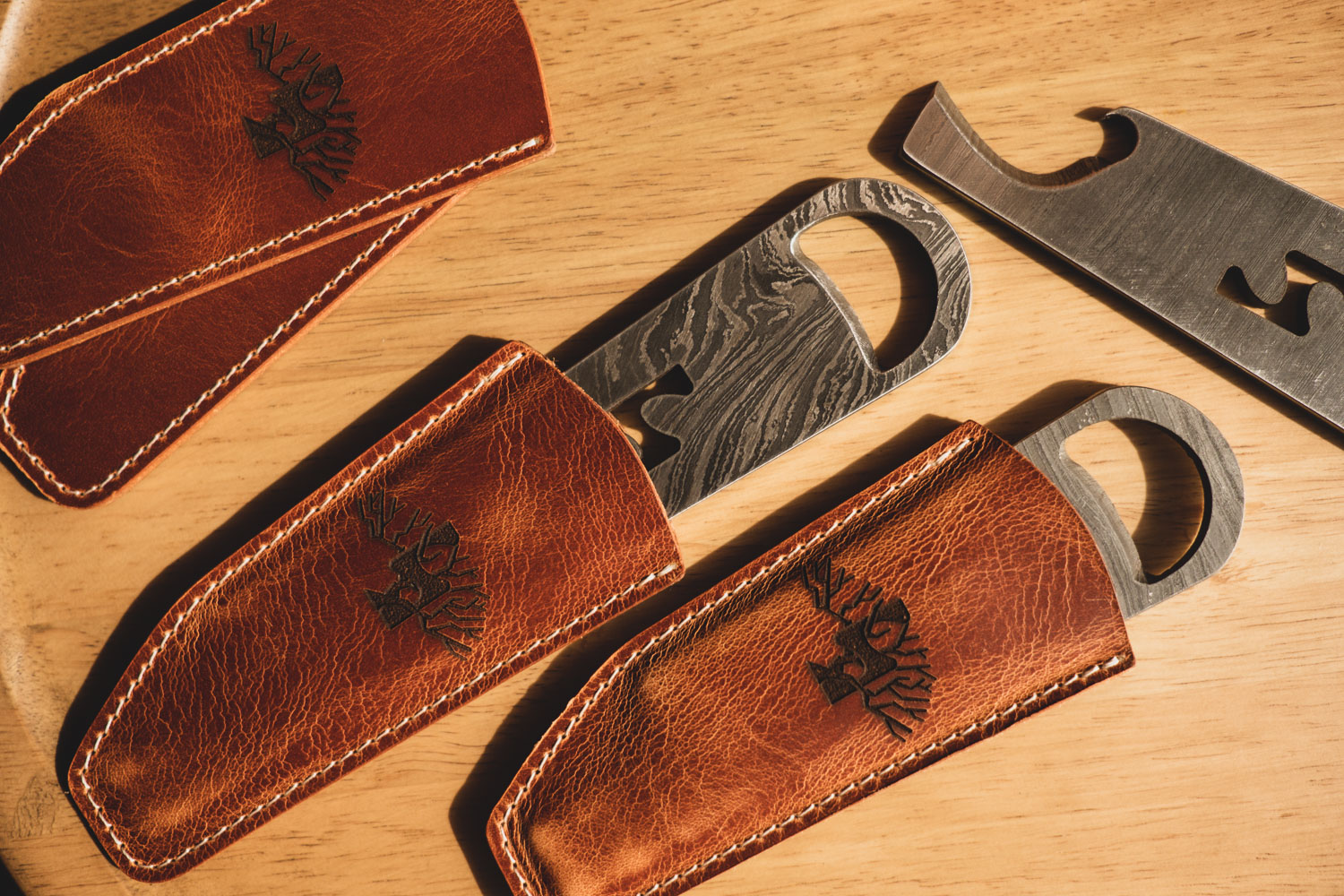 This iteration's logo/stamp was once again designed by my wife, and is a simple yet elegant fusion of the High Side and Withered Fig logos. Taking advantage of Bill's capabilities, this stamp was laser etched instead of heat embossed, which allows for much finer details and provides a starker contrast between the leather and the logo.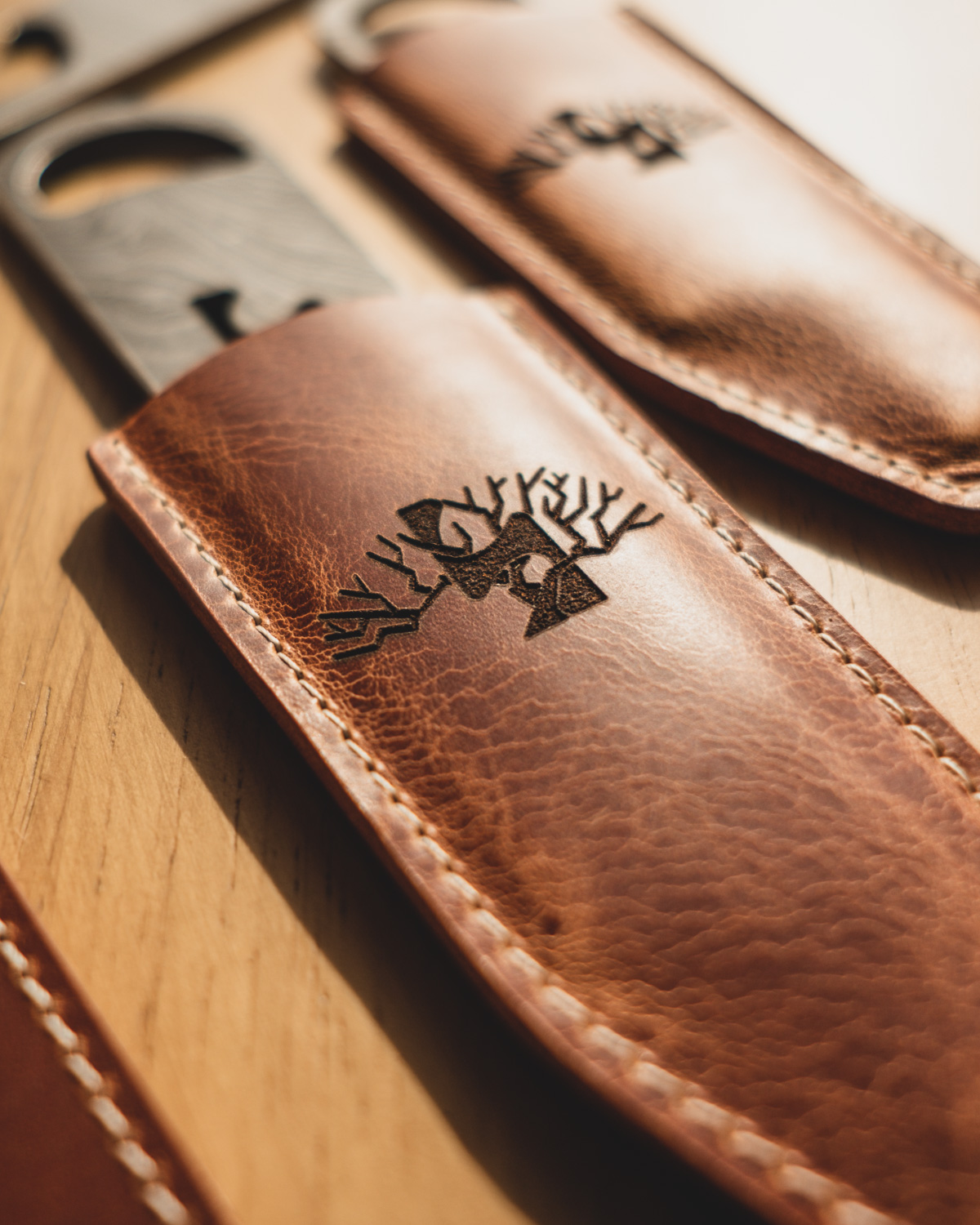 As noted above, for the initial pre-order period (orders placed from 2/7 – 2/10), 100% of the profit* will go to The Lamb Center, which provides daytime drop-in services for the poor and homeless through food, clothing, job training and employment; administrative assistance; and encouragement and counseling. Both High Side and Withered Fig have supported The Lamb Center over the last several years with various charity events and projects. We believe their comprehensive approach towards homelessness is the most effective investment into these people's lives to help get them back on their feet and towards a more better future.
The Essentials Only Bottle Opener will retail for $85 and release on our Withered Fig website this Tuesday, February 7 at Noon EST. To assist us with calculating profits for donation, please purchase the bottle opener separately from any other purchases on our website. If you are a local customer, you can select the local pick-up option at High Side (City of Fairfax, VA). Because of our intent to donate the maximum amount per unit, we are charging a flat $6 shipping fee for USPS First Class rather than offering free shipping. Orders placed during the pre-order period will ship starting the weekend of February 10th. For international orders, please contact us for a custom shipping quote.
*The profit is the retail price, minus the costs of producing the bottle opener, leather sheath, and packaging and shipping.