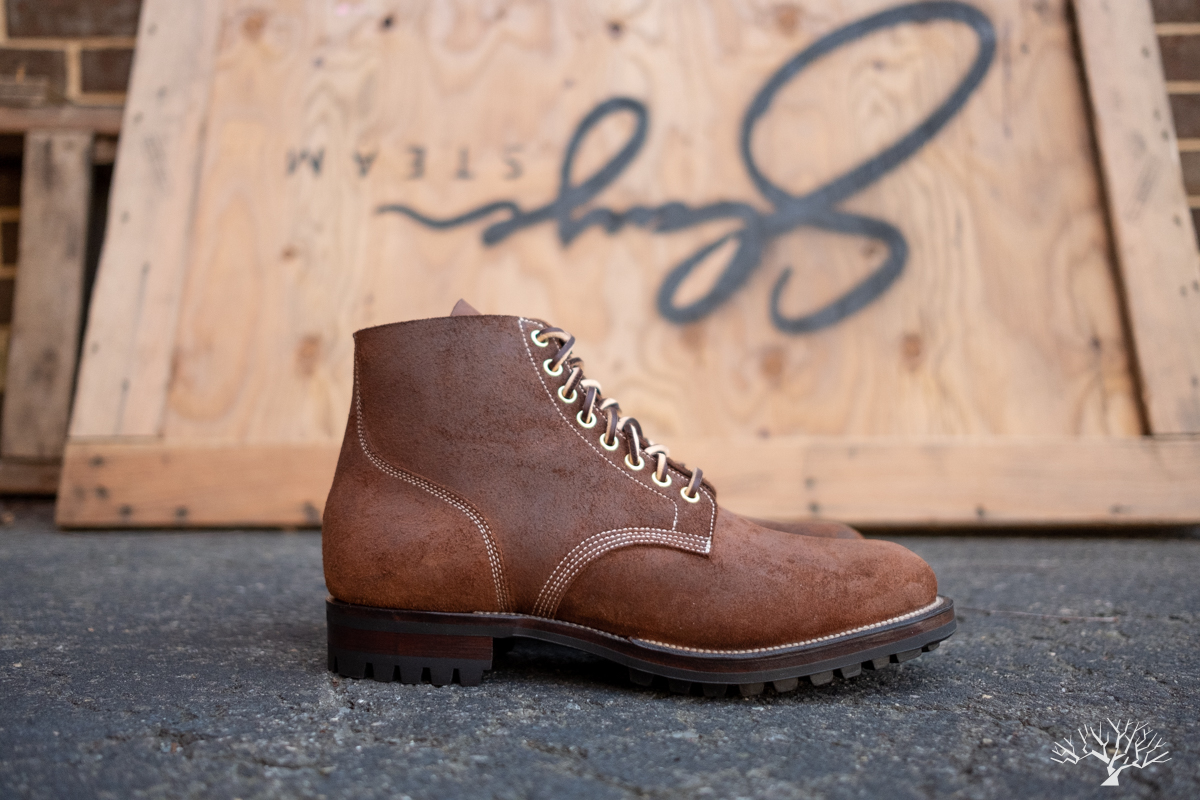 Viberg for Withered Fig Tobacco Chamois Roughout (RO) Boondocker Boot, the first of several special make-ups as part of our 5 Year Anniversary. Releasing Friday, May 19th at 2pm EST in sizes 7-12.
Viberg for Withered Fig Exclusive

Tobacco Chamois Roughout (Horween USA)

2040 Last (E Width)

Goodyear Commando Sole and Heel

Full Gusseted Self Tongue (Tobacco Chamois RO)

8x AA Brass Eyelets

Partially Structured Toe

Antique Midsole

Stitchdown Construction

Includes a pair of Rawhide Laces and Brown Flat Waxed Laces

Includes Viberg Dust Bags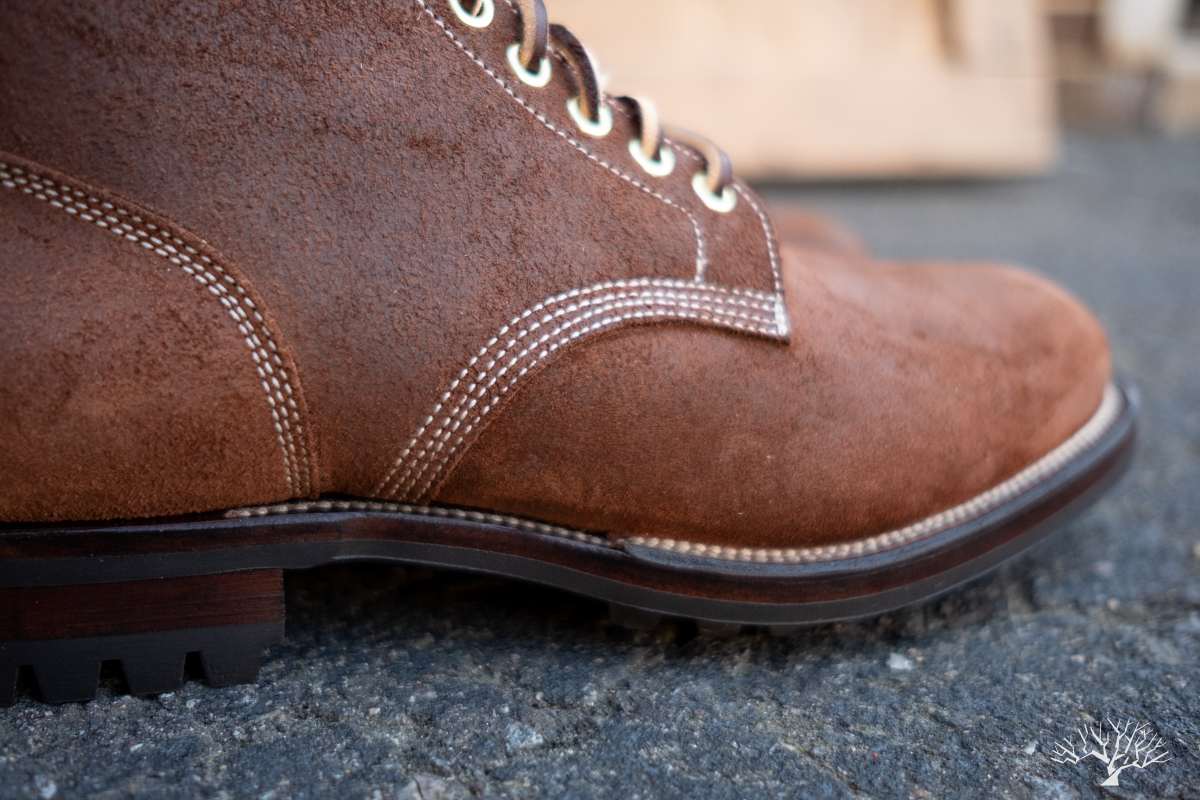 While there is some pent up demand for a restock on the Marvington IIs, because Viberg only had a very limited amount of yardage left for the Tobacco Chamois Roughout leather, we opted for this very small run of Boondocker Boots. We figured we'd do it right for our 5 Year Anniversary by coming up with some new make-ups and leave the restocks for year six and onwards. Accordingly, this Boondocker most likely won't be remade as we'll be aiming to get the Marvington IIs restocked once Tobacco Chamois RO becomes available again. As well, this and a few other make-ups coming down the line will feature a return to some classic leathers and other leathers from their archives to help draw down their various odds and ends. The result is that some of these make-ups will be very limited in sizes (such as this one).
First up, this Horween Tobacco Chamois Roughout – a classic leather that has tons of character due to the oils imbued. We've previously used several roughout leathers and we've come to love them for all the roughness and durability they provide, while supplying a striking appearance in a reverse side leather. These come out the factory in a slightly more vibrant brown compared to some of our previous Marvington II runs, but as noted prior, you can use Neatsfoot oil to darken it if you like, to bring out more of a dark coffee shade of brown.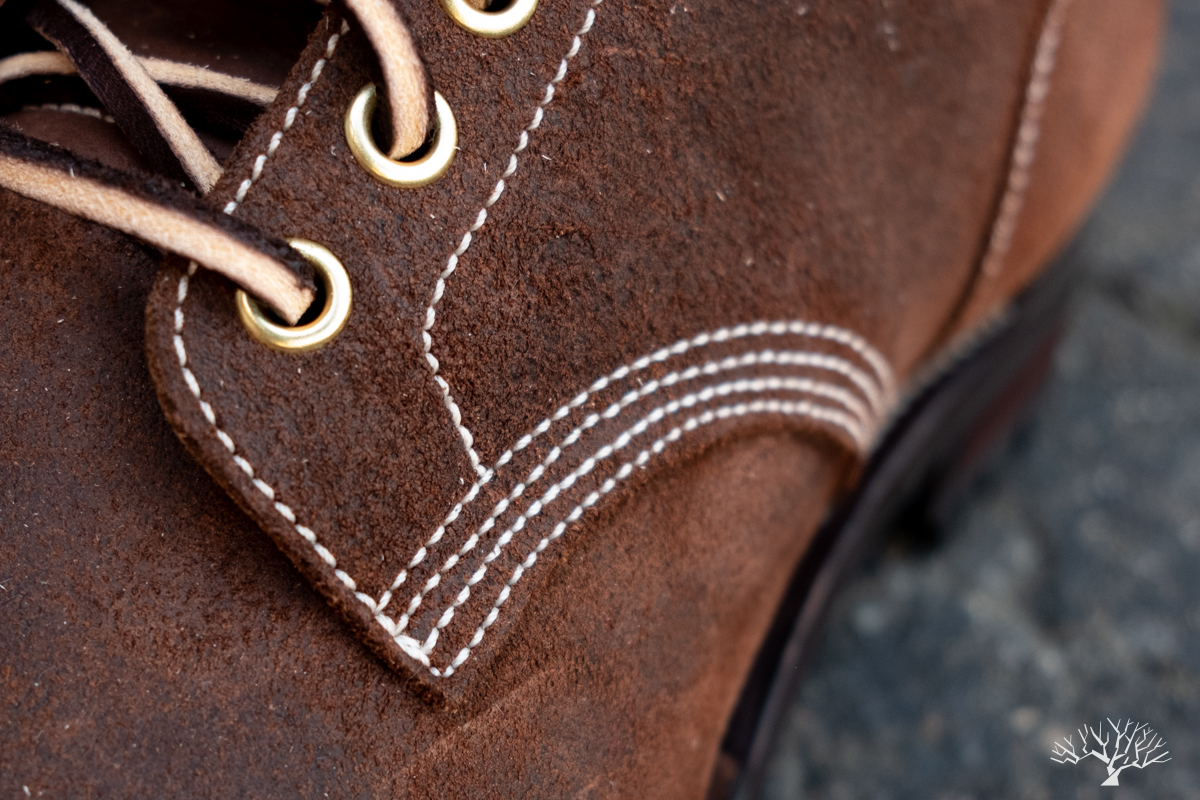 With the Boondocker Boot, you get by default the white contrast stitching throughout and the triple/quadruple rows of stitching that is iconic of the original Boondocker Boots. Instead of a raw cord sole, we opted for something a little more forgiving on the feet with a commando sole. In our opinion, the commando sole 's one of the better options if you're going non-raw cord to maintain some of that ruggedness in a Boondocker.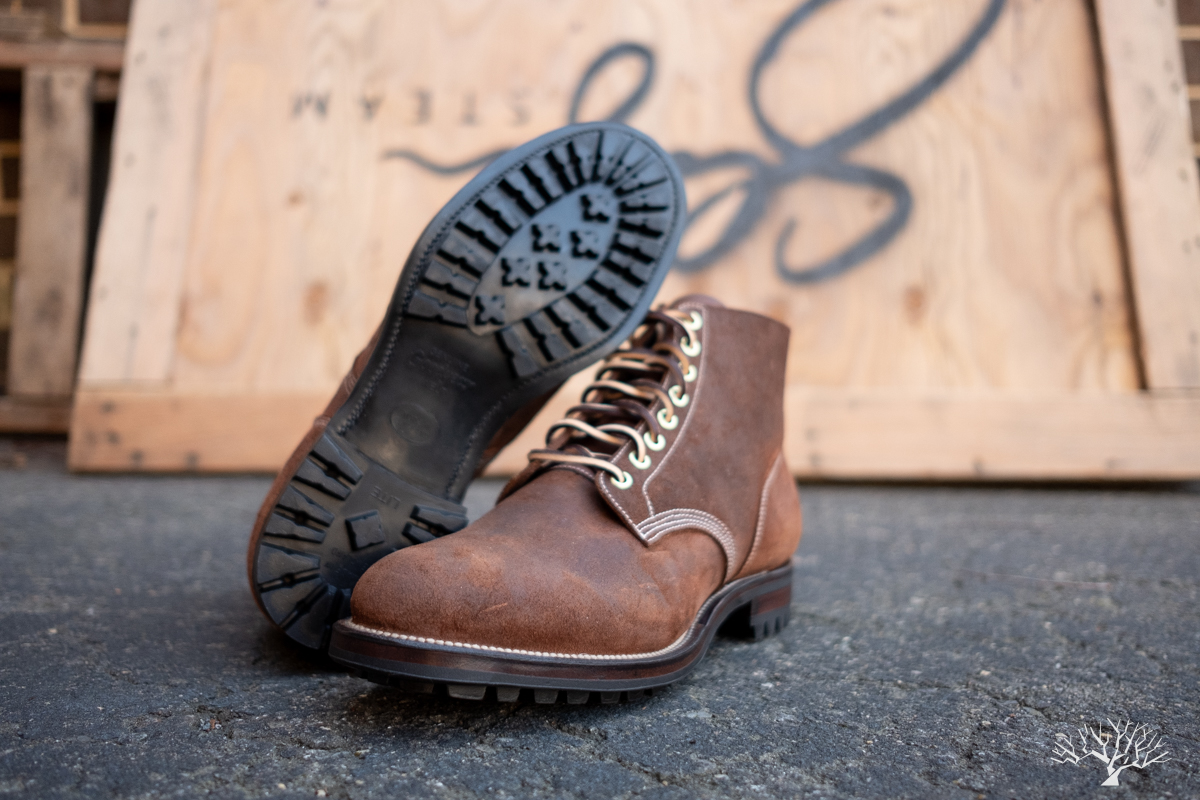 Over the last couple of years, we've become fans of the Munson-based 2040 last due to its anatomical features, which should theoretically feel better on your feet, and of course should be better for your foot health.
For sizing on the 2040 last, we recommend the same sizing as other Viberg Service Boots on the 2030/1035 last – taking one size down from your Brannock size. As a secondary check, if you already own a pair of well–fitting 2030/1035 Service Boots, you can likely take the same size. That said, because of the anatomical last of the 2040, the waist and heel of the boot are narrower and can feel smaller on unsuspecting feet. Further, although the toe box area is anatomical and thus wider in some regards, it also can feel more snug as it will hug the lines of your feet more closely.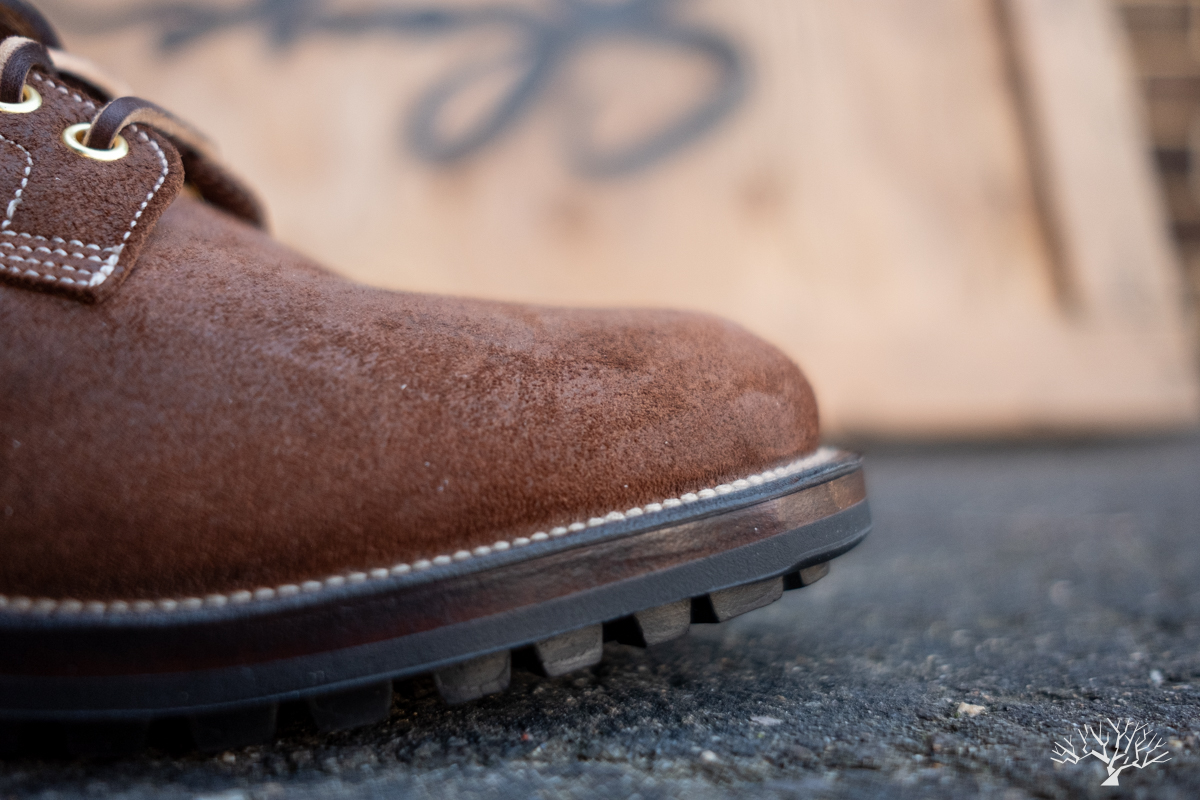 Of note, typically the 2040 last has a slight top bump, but in this case given the Boondocker style, which Viberg typically does with an unstructured toe, the result is more of a standard toe with no bump at all. The result is all the same anatomical features of the 2040 last, but without the toe bump that can be somewhat a deal-breaker (or deal-maker) for some. Regardless, we decided to keep true to Viberg's classic Boondocker specifications.
Lastly, we have found the 2040 to have a slightly lower instep than 2030/1035 last, so if you have a high instep you may want to reconsider, or possibly taking 0.5 size up from your typical Viberg in 2030/1035 last.
The Tobacco Chamois Roughout Boondocker Boot will retail for $800 and be available in sizes 7 – 12. Releasing Friday, May 19 at 2pm EST on Withered Fig. Shop our Viberg collection here.