Releasing this Friday, September 22nd at Noon EST, the Dehen 1920 for Withered Fig Crissman Overshirt in Slate Denim as part of our 5 Year anniversary collection. A special collaboration and exclusive that we're running back, based on a similar Black Denim Crissman Overshirt from a few years back as part of a Black Friday capsule. While not completely the same, this one has similar features throughout – the black denim, the orange accent inner lining, the tonal stitching, and the modified fit (more on that below). The Crissman Overshirt is a favorite of ours due to its versatility as a layering piece. For more on the previous/original Black Denim Crissman, check out our friend John's (@newenglandmenswear) four month review as part of our Worn series.
This article was written by Aaron Rosen.
---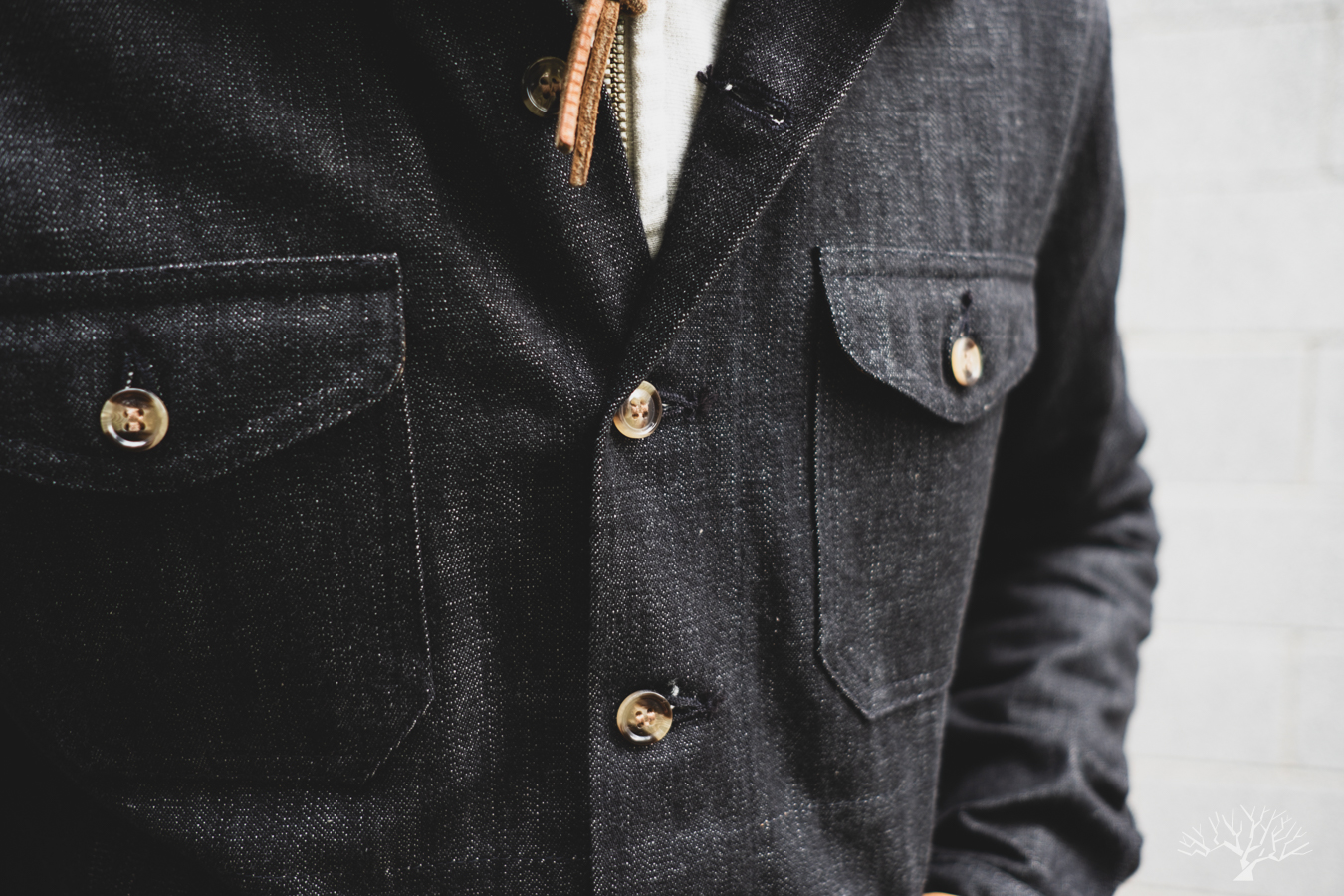 This exclusive piece is a modified fit based off their traditional Crissman Overshirt, offering a slimmer TTS fit compared to the original. We updated this slim fit from our 2019 collaboration to include more room in the arms, around the elbows and wrists, and a slightly shorter body length. Based on some feedback and our personal wear of the original Black Denim Crissman, we found the sleeves to be a bit tight when layering underneath, especially around the elbows.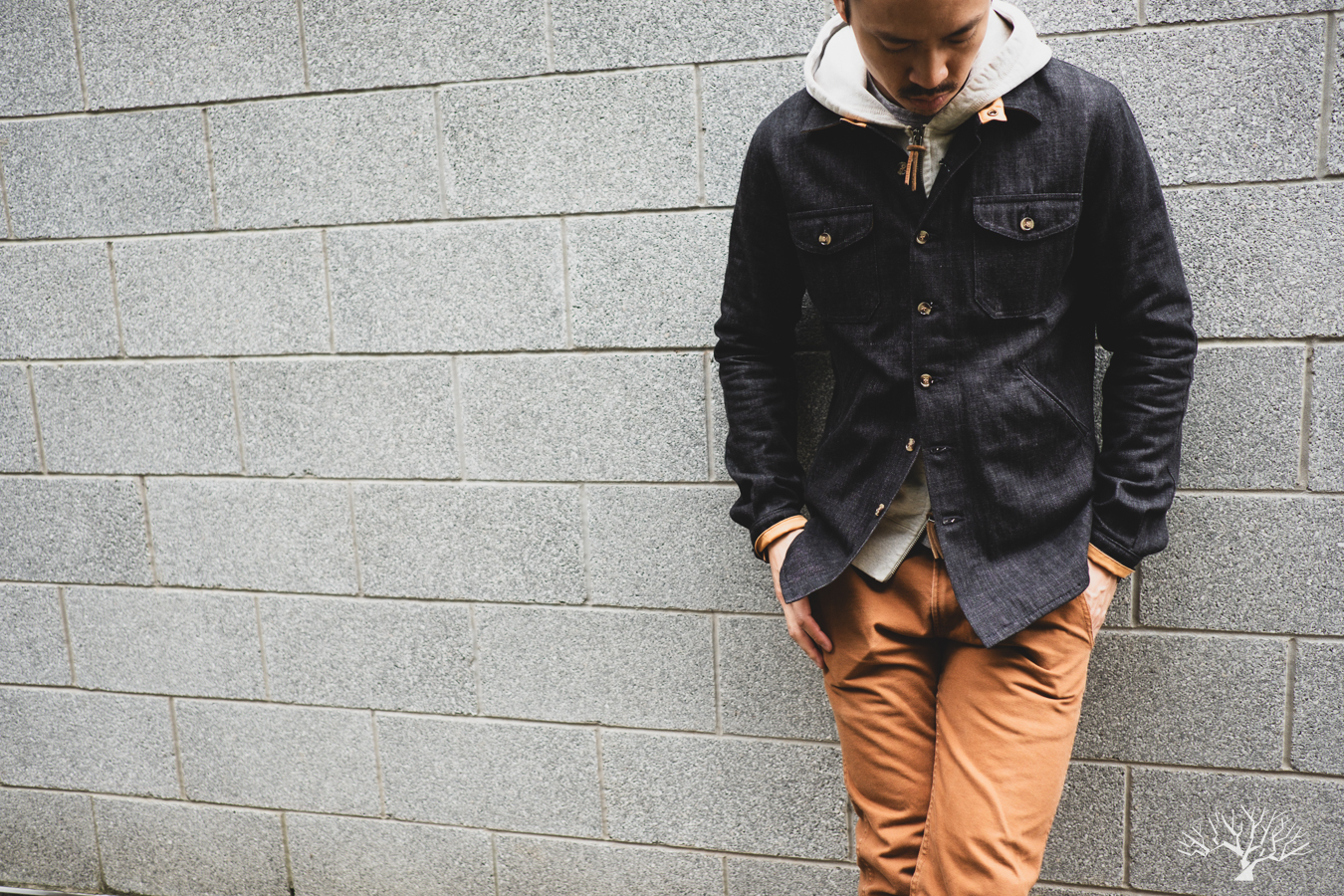 Further, while the length was great for taller guys like Richard, the extra length wasn't quite needed for the average Joe. So to make this one a little more palatable to a wider range of Dehen 1920 fans, we shortened the length by about 1″ across all sizes. This makes it a tad shorter than the typical Crissman Overshirt from Dehen 1920, which we think adds to the versatility by making it more apropos for a standalone shirt.
On the fabric, this piece is made in a 100% cotton heavyweight 12.5 oz. sanforized Japanese Selvedge Denim milled by Nihon Menpu. The deep indigo rope dyed warp is overlaid on a gray weft, which gives the shirt a lighter hue. With heavy wear you'll get more of the gray weft coming through to give the jacket a desaturated indigo appearance.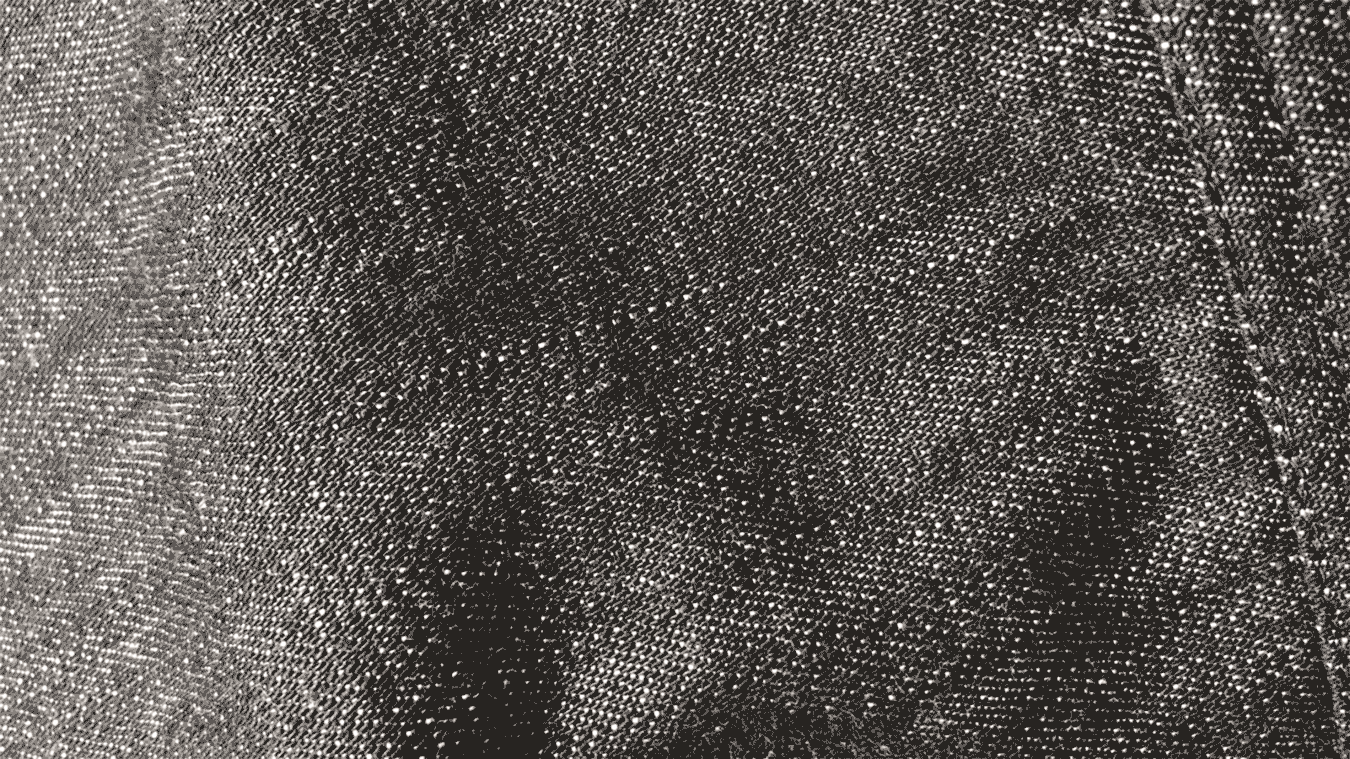 While this 12.5 oz denim is considered heavyweight, the first thing you'll notice when handling the overshirt is how soft, light, and breathable the denim feels. This is comfortable right out of the box with no break-in needed. You'll have no problem throwing this over a short sleeve tee or button down in the spring and fall, or as a mid-layer during colder months.
Compared to the original Black Denim Crissman , the Slate Denim Crissman comes in at a lighter weight fabric (12.5 oz vs 14 oz), a bit more washed appearance from the get-go, and a slightly softer hand (although both will soften with wear and washes).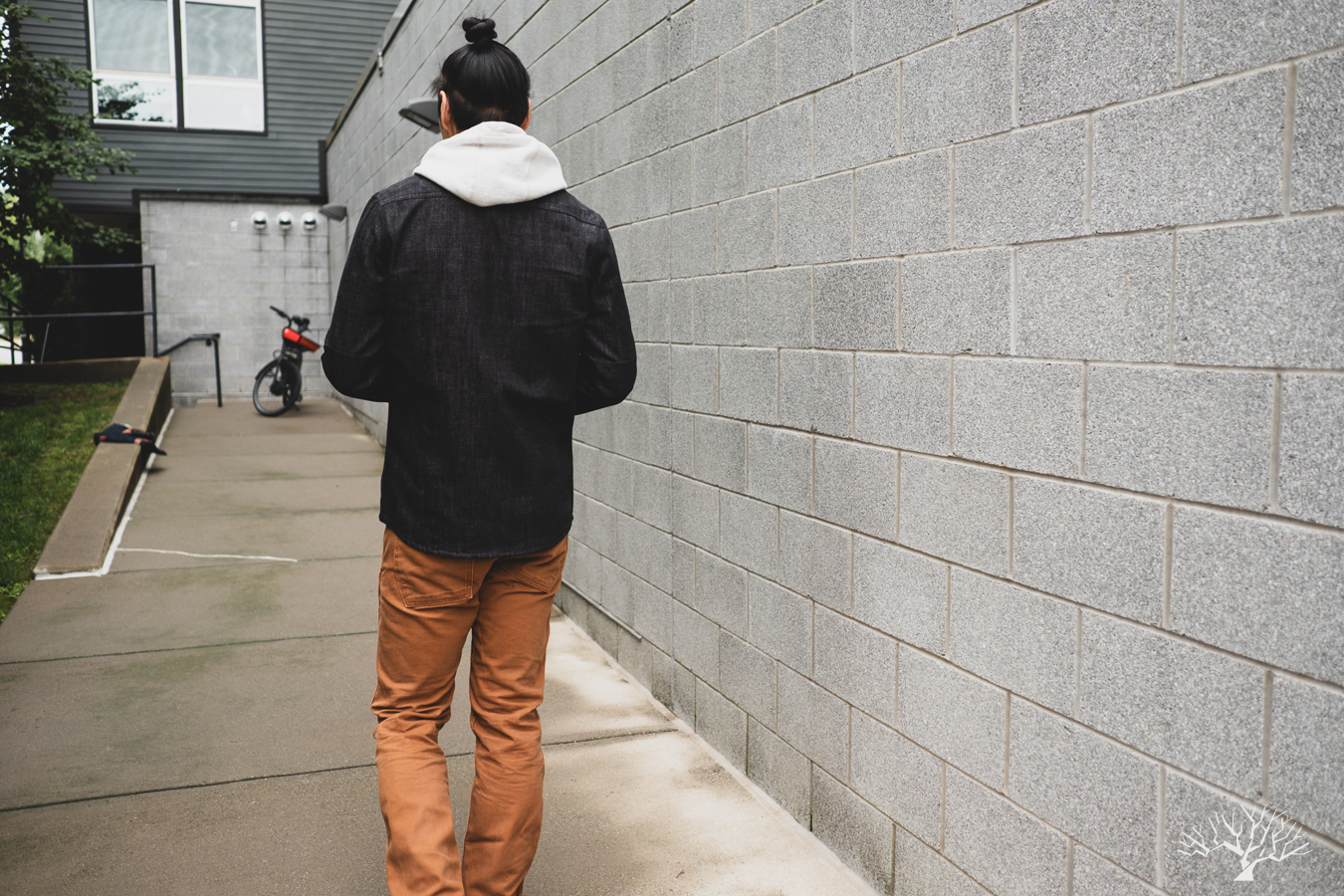 The 100% cotton lined interior accents in camel offer a western flair to the piece. You'll find that the stark contrast of the camel pulls any onlookers' gaze up the shirt to rest at the collar. There are certain pieces that will gain compliments more than others, this is one of them.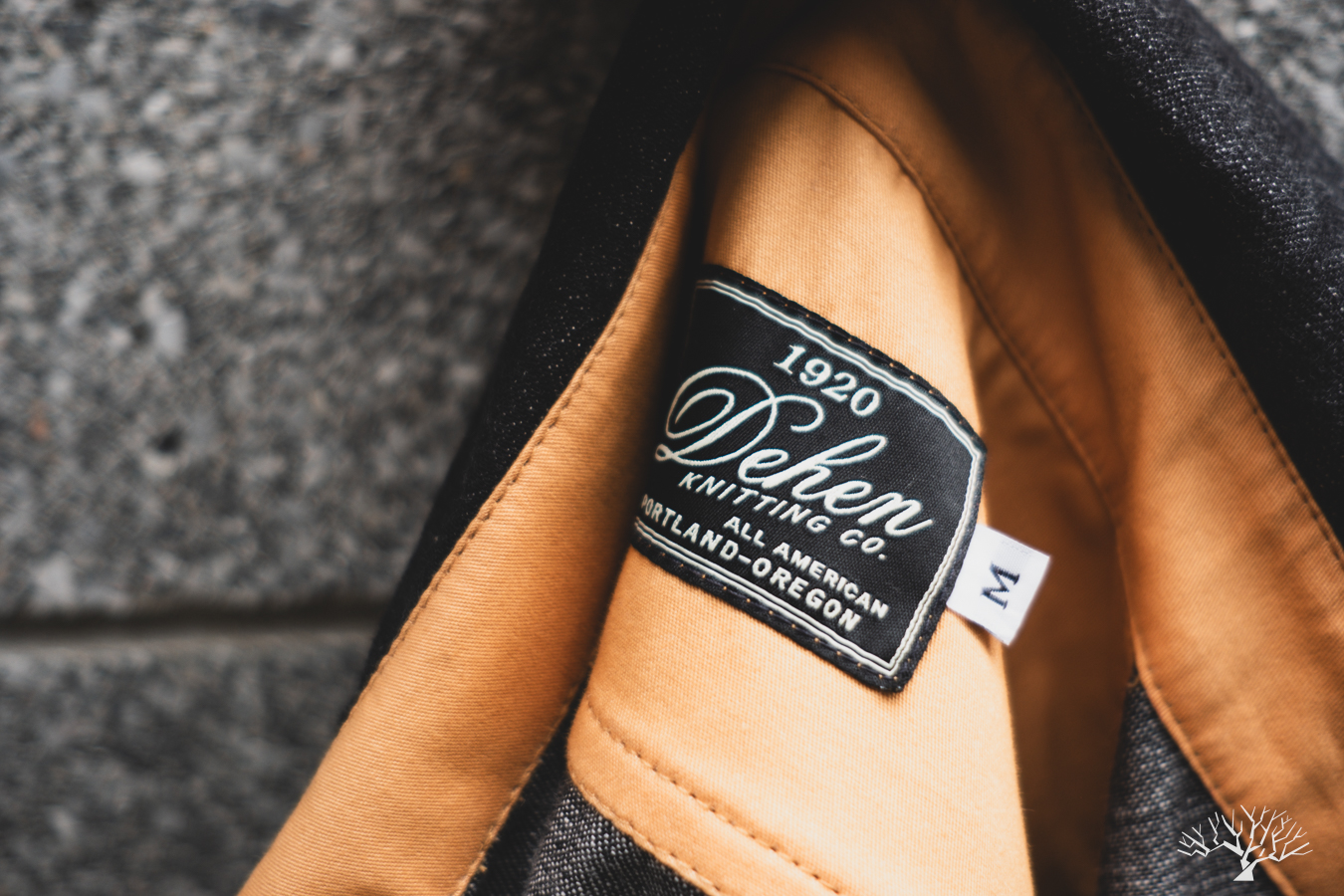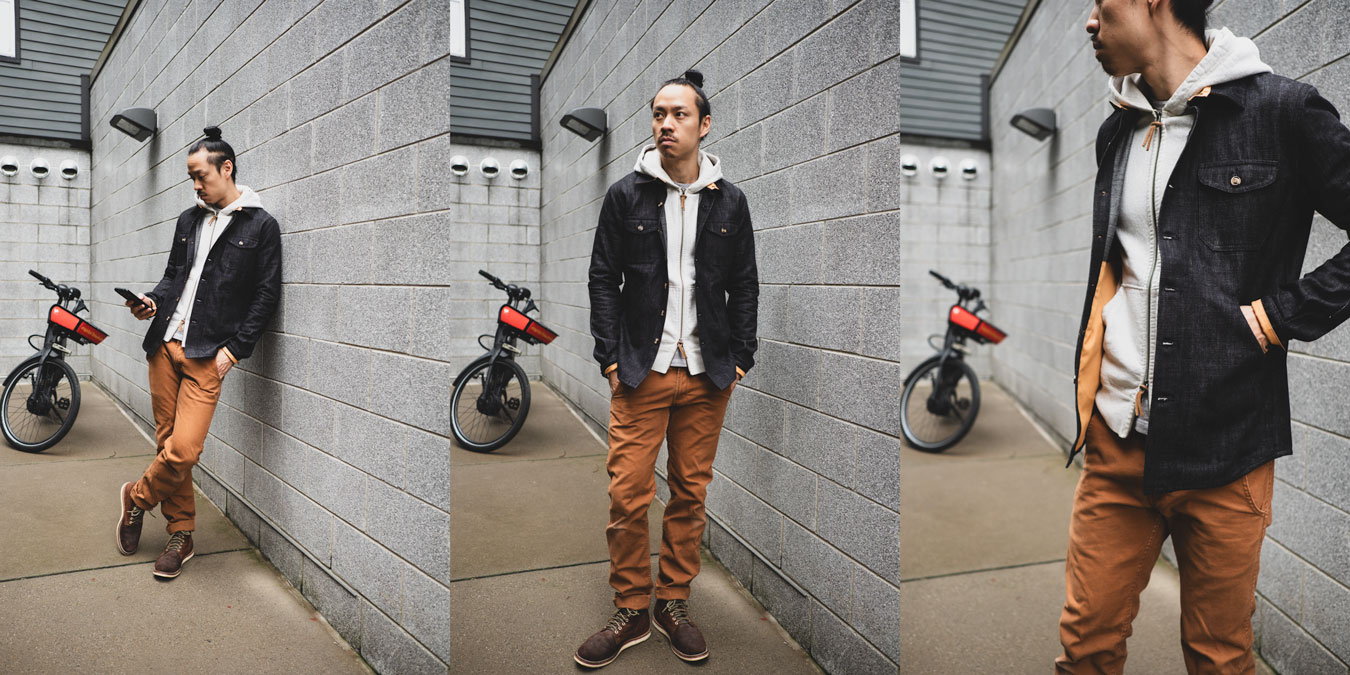 An often under-appreciated hallmark of Dehen is the functionality of their pieces. Each pocket is usable. They're accessible without having to unbutton the shirt or flare out your arms at odd angles to get inside. The double lower welt hand pockets feature more of the soft camel lining and are perfectly sized and positioned to allow you to rest your hands comfortably whether fully buttoned or unbuttoned. For those new to overshirts, this is the perfect piece to introduce you to this versatile type of jacket. As many of us know, once you start wearing overshirts they quickly become some of your most worn pieces.
Our recommendation is to take your typical American brand tops size in this piece for a slim fit or size up for additional room and length throughout the overshirt. Richard (model in photos), at 6'0" and currently 165 lbs, wears a size medium for a slim fit with room to layer underneath. At 175 lbs, the layering with a sweatshirt underneath would be a bit tight. For full measurements, see our size chart below.
| Size Chart (inch) | Chest | Bottom | Shoulder | Sleeve | Length |
| --- | --- | --- | --- | --- | --- |
| XS | 18.75 | 17.25 | 15.75 | 25 | 28 |
| S | 20.25 | 18.75 | 17.25 | 26 | 28.75 |
| M | 21.5 | 20 | 17.5 | 27 | 29.5 |
| L | 23 | 21.75 | 18.25 | 27 | 30.5 |
| XL | 24.5 | 23.25 | 19.25 | 28 | 31.75 |
| XXL | 25.5 | 24.75 | 19.25 | 28.5 | 32.5 |
The Dehen 1920 for Withered Fig Crissman Overshirt in Slate Denim will retail for $365 and will be available Friday, September 22nd at Noon EST.